---
TERK AM Radio Antenna Advantage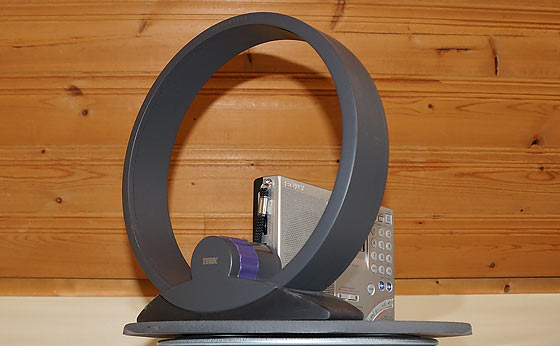 The TERK AM antenna (model name: 'Advantage') may be the best portable indoor AM radio antenna today; an antenna that does not require power to amplify, making it a favorable prep for when the power goes out (possibly including your local stations) and you need to pull in distant stations for news and information.
For those who are preparedness minded, you know that communications is an integral part of an overall survival preparedness plan. Having a portable battery operated AM/Shortwave Radio will enable you to receive important information from local and far away areas. This particular portable 'passive' AM radio antenna does a significant job at amplifying distant signals, if used properly.
Not only do I enjoy the peace of mind having a number of communications radios, I occasionally enjoy listening to distant AM radio stations during the evening before bed (the propagation is often terrific at night), and this antenna has helped keep those distant stations sounding better and more stable with less drift in-and-out. Having a good radio helps too!
The following video that I put together illustrates the proper use of this antenna, and the correct orientation of the radio with the antenna for best results.
Terk Indoor AM Antenna ADVANTAGE
Sony ICF-SW7600GR AM/FM Shortwave World Band Receiver