---
Natural Remedies To Boost Immune System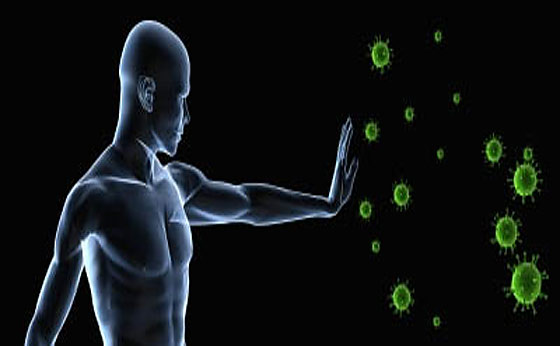 The Immune System is the body's defense mechanism to handle invaders. It is an amazing work of nature. It does a very good job of fighting off illnesses and infections when it is in good condition. It is absolutely vital that you have a good strong immune system to fight off diseases, infections and all manner of ills. It is possible to boost your immune system naturally, and build it up into your best defense mechanism.
For survival preparedness, everything starts with YOU. You must be healthy and able to physically deal with what may come your way. Knowing some basic but powerful natural remedies to boost your own immune system will help keep you strong, without necessarily relying on Big-Pharma.
Here is a list of immune boosting remedies, while I'm sure there are plenty more…
Adopt a positive frame of mind. Laughter can be better than drugs.
Keep your body and its mechanisms MOVING! This means moving the body muscles as in regular exercise.
Drink plenty of fresh, clean water each day. You should drink at least 6 to 8 glasses of filtered water a day to drain the 'waste' fluids from your bodies cells.
Obtain plenty of rest and sleep, at least 8 hours, but 9 is better.
Reduce stress as much as possible. Stress of most kinds weakens the body.
Vitamin C may be the single most important nutrient for the immune system. It has direct effect on bacteria and viruses. Vitamin C should be taken with bioflavonoids, natural plant substances that enhance absorption and reinforce the action of this vitamin.
Garlic is effective against at least 30 types of bacteria, viruses, parasites and fungi. It has anti-inflammatory properties.
Bayberry has antibiotic effects for sore throat, coughs, colds and flu.
Echinacea boosts the immune system and enhances lymphatic function. It is particularly effective at fighting viral infections, such as the cold and flu.
Almonds, an immune-strengthening antioxidant.
Green tea can stimulate production of immune cells
Have a glass of red wine and you may help your body take out a few potentially harmful foreign bodies. Certain components in wine seem to be helpful in killing infectious bacteria, such as salmonella. But be careful. Drinking too much alcohol can cause your immune system to become depressed, leaving you more open to infection. A glass a day should do the trick.
A cup of kale will give you your daily requirement of vitamin A. Vitamin A is an antioxidant that helps your body fight cancer cells and is essential in the formation of white blood cells. Vitamin A also increases the ability of antibodies to respond to invaders.
It a known fact that for an optimal immune function a healthy diet is the best solution. One should ensure the diet includes fruits, vegetables, beans, seeds, whole grains, and nuts. The diet should be low in fats and refined sugars, and include foods high in carotenes such as yellow and orange squash, dark greens, carrots, yams, sweet potatoes, red peppers and tomatoes. Cabbage family foods (Brussels sprouts, cauliflower, broccoli, radish and turnip) help prevent low immunity. The diet Must contain adequate amounts of protein. Flavonid rich berries, garlic, yogurt and artichoke also help boost immunity.
Be Prepared. If you enjoyed this, or topics of current events risk awareness and survival preparedness, click here to check out our current homepage articles…