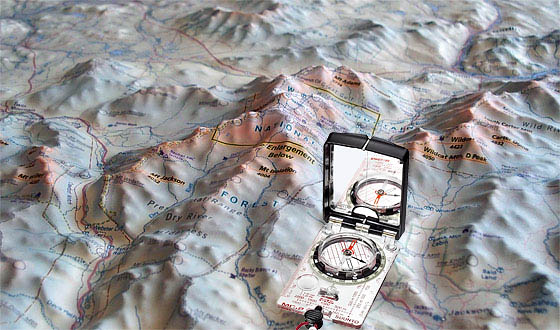 It's a good idea not to rely solely on your GPS tracker. A good compass (and map) will enable you to navigate without the high tech.
Map reading and navigation by map in this modern day-and-age of GPS is apparently seldom used by hikers, hunters, campers, etc.. who instead rely on GPS trackers. The problem with that is a GPS tracker relies on the functionality of its 'high-tech', and it requires functional batteries and satellite reception. It could become 'a brick' during bad weather, with dead batteries, or if it simply 'breaks'.
The alternative? (and backup method)
A good compass (and a topo map of the area) will enable navigation in the wilderness.