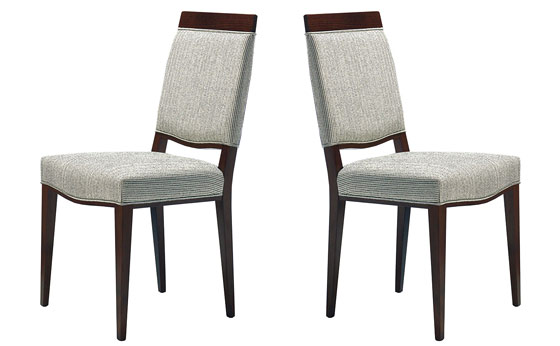 Four guidelines when choosing the safest place to sit in a restaurant or other public place:
FACE THE ROOM WITH YOUR BACK TO THE WALL
Situational awareness requires that you SEE what's going on – people and their behavior. Try not to sit where someone can come up behind you.
SIT CLOSE TO THE AISLE SEAT
Whether choosing a seat at a table, a movie theatre, or anywhere with a row of seats, sit as close to the aisle that you can – so to get out quickly with a less likely chance of becoming trapped or slowed in an emergency.
SIT NEAR AN EXIT
Know where the exits are, and sit near one of them if possible. This will enable quick egress during an emergency.
VISUALIZE AN EMERGENCY
If you quickly visualize an emergency scenario, not only will it help you choose where to sit, but IF an emergency actually takes place – you will be less likely to freeze up and more likely to remain relatively calm and make the right decisions. Take a minute to think it through.

Here's a good example how a restaurant full of people froze during a shooting scenario, while two people did the right thing.

Other than not being in a public place at all, what are your suggestions or opinions about the safest place to sit in public places like a restaurant (or other)?