35.0 million real visitors so far... serving you since 2010.
---
10 First Aid Kit Ad-on Items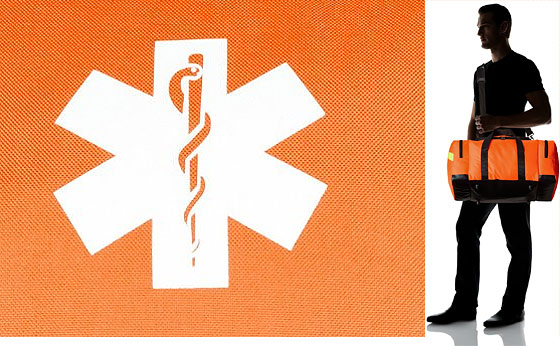 A First Aid Kit comes in a wide variety of assortments from the most basic to well stocked EMT packs. EVERYONE should have a first aid kit in the home. A second kit should be in your car. A third kit should be in your GHB, BOB, and/or any other place of significance.
I have written a number of articles on First Aid Kits, and I decided to write this one which offers a few suggestions for 'Ad-on' items to an existing kit…


Skin Closure Strips (Steri Strips)
Rather than using a suture kit which might cause more trauma than fixing (unless you are qualified), Steri Strips are used in emergency rooms and even surgically for closing wounds. When several are applied across a long cut wound, they hold the skin together for healing.
3M STERI STRIP SKIN CLOSURES (1/8″ X 3″ – 10 PKG/5)
Note: Use with tincture of benzoin (on the skin surrounding the wound – not in the wound). Helps wound-closure strip and adhesive bandages stay in place.
Tincture of Benzoin Ampules – 6 Per Pack

Clotting Sponge
The new QuikClot sponge uses 'zeolite', a common mineral, to help blood clot up to three times faster than blood on its own. It is safe and effective. Clotting beads are contained in a sterile, non-adherent mesh bag. The bag is easy to apply and easy to remove, and is U.S. military proven.
QuikClot Advanced Clotting Sponge, 50g

Better Scissors
Many first aid kits come with scissors. The problem is that most of these scissors are cheap junk. Replacing it with a quality pair will save some potential grief if you need to use them during an emergency. Made in the USA.
Slip-N-Snip The Original Folding Safety Scissors

Good Tweezers
Some first aid kits don't have tweezers. Even if yours does, consider replacing them with a quality pair that will actually get the job done…
Professional Quality Tweezers, Stainless Steel
FYI, The Miltex scissors are the top-of-the-line choice for EMT and medical professionals:
Miltex-Integra Miltex 5-800 Scissor 8-1/2″ Ea

SAM Splint
The SAM Splint (Structural Aluminum Malleable) is built from a thin core of aluminum alloy, sandwiched between two layers of closed-cell foam. It is extremely pliable and bends into simple curves. It becomes extremely strong and supportive for any fractured or injured limb.
SAM Splint

Tourniquet
The SWAT-Tourniquet allows a more rapid means to control extremity bleeding. Its ease of application is one of its greatest benefits; individuals can effectively apply it in seconds with little to no prior training. This particular tourniquet was developed for military and civilian Special Weapons and Tactics teams who operate in an environment that has a high incidence of penetrating trauma, and most (two-thirds) of preventable deaths in the operational environment are from extremity bleeding.
SWAT-T Tourniquet

More Gauze!
You can never have enough gauze. When dressing wounds, this stuff will get consumed fast (I've had experience in this department!). Here's a case of 4″ stretch gauze – each strip being about 4 yards long. Also be sure you have enough sterile gauze 'pads' of various sizes.
Stretch Gauze Bandage, 4 yds Length x 4″ Width (Box of 24)

Telfa (non-stick gauze)
This stuff is great (again, I have experience in this department 😉 ). It doesn't stick to the wound. It is typically held on to the wound with tape, and then wrapped with stretch gauze for further adherence and protection from the environment.
Kendall Telfa Non-Adherent 3″ x 4″ Sterile Dressings 100 count
The following special coated non-stick gauze is is widely used in the medical profession for wounds where this would be an issue (it has a 'gooey' texture). I too have used this (it's called Xeroform) but couldn't remember the name until a comment below reminded me. I need to check my First Aid bins to be sure I still have some of it…
Xeroform Petrolatum Gauze Dressing 5″ x 9″, Pack of 5

More Tape!
A latex-free paper tape that is gentle to the skin yet adheres well and leaves minimal adhesive residue upon removal. An economical, general purpose, breathable surgical tape.
3M Micropore Paper Tape, 1″ x 10yds (Box of 12)

Neosporin First Aid Antibiotic Ointment
If you already have some, check the expiration date. Antibiotic ointment treatment is VERY IMPORTANT for all wounds!
Neosporin First Aid Antibiotic Ointment Maximum Strength

Feel free to comment with your own 'ad-on' suggestions for a First Aid Kit…
Related Article: Best Inexpensive Generic First Aid Kit