Situational Awareness for Emergency, Disaster and Survival
Sharpening Knives 101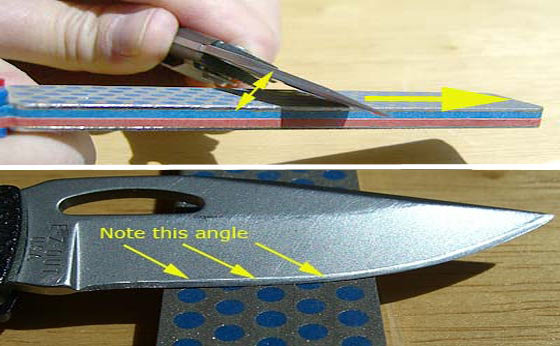 The basic skill of properly sharpening knives is simple, but yet essential to keeping your survival pocket knife (or any other) razor sharp, and at the ready.
First you need a sharpening stone. There are lots of varieties, sizes and shapes. The sharpener shown in the picture happens to be a Double Sided Diafold Sharpener
, a handy portable that I use.
The key to sharpening a knife is to hold the knife at the angle of the sharpened edge, and to push it forward across the sharpening stone while holding that angle steady.
You don't slide the knife back up the stone. You lift the knife and start over from the top of the sharpener and slide down.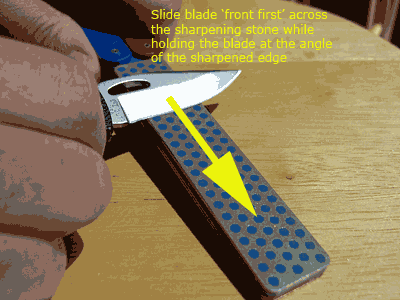 The hardest part when sharpening by hand (without a jig) is to hold the knife blade at the proper angle. It may help to set it on the edge of the stone, look closely at the blade edge, and lift the knife until you can see the angle of the sharpened edge of the blade begin to sit 'flat' against the stone (sharpener surface).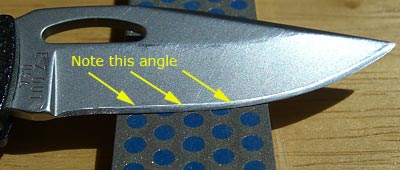 It's pretty simple… but worth a few pictures to show you how.
Appreciate topics of survival, emergency preparedness – or planning for disaster?
Read our current articles on Modern Survival Blog
twitter: MSurvivalBlog
Facebook
Sharpening Knives 101

,