Posts Tagged 'flour mill'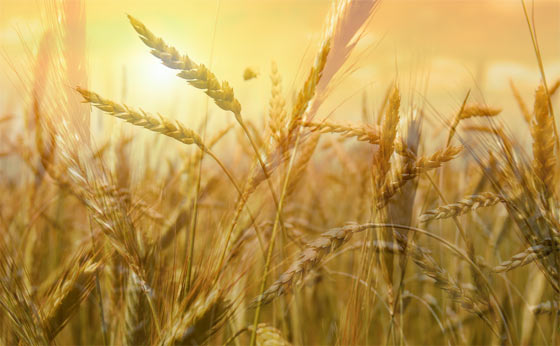 What's the difference between -Red -White -Hard -Soft -Summer -Winter WHEAT?
Wheat is one of the basic dry foods that preppers keep in their food storage, and is the most common grain consumed in the United States.
One reason that wheat is chosen for food storage is because wheat has a very long shelf life if stored properly (decades). The 'goodness' remains in the wheat (berry) until you mill it (grind).
There's more than one kind of wheat, and you may have heard some of the name variations – varieties. Here's a short and simple description:
---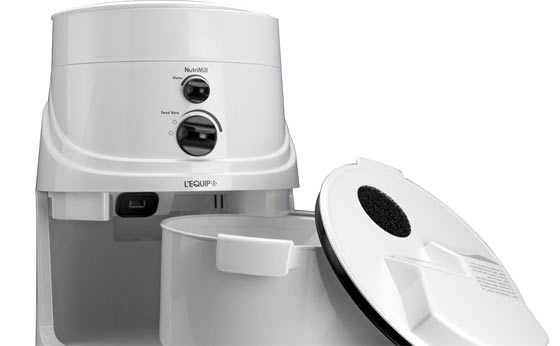 A flour mill is a kitchen appliance tool which is used to grind your own flour from wheat to make your own bread and other baked goods.
A flour mill will enable an organic and healthier end-product, and will provide the important mechanism enabling you to begin using and rotating a food storage inventory of WHOLE WHEAT — an essential staple food item for survival preparedness long-term storage.
---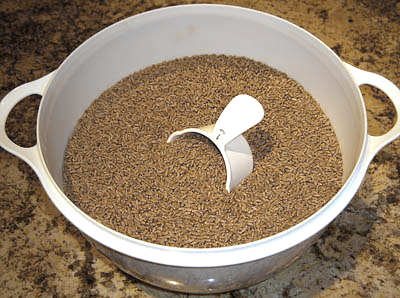 How do I choose which hand grain mill to buy?
There are quite a range of prices for various hand grain mills, and it may seem difficult to decide which one to choose, but you can narrow your choice by considering two basic questions…
1. Do you intend to grind/mill into flour for breads (versus only for courser grinds)
2. Do you intend to use it frequently.
If you will be milling wheat to make flour for bread, you will want to be sure that the mill will grind the wheat berries into fine enough flour. Many cheaper models apparently do not, although many claim that they do. Just read the reviews of the product in consideration and you will usually get to the truth.
If you will be using the mill frequently, then it will be important to choose quality construction that will hold up to the test of usage and time. Many of the cheap mills have reviews that indicate that the unit falls apart or fails in one way or another after a relatively short time.
The phrase, 'you get what you pay for', is usually true enough. Unfortunately it often requires a higher than expected amount of money to purchase a product that is at least 'good', and even more money for a product considered to be 'excellent'.
It seems that nearly every grain mill priced around $50 has generally poor reviews. This hand mill however rated fairly well in that price category…
Victorio Hand Grain Mill, originally named the 'Back to Basics 555′ (now called the Victorio Hand Mill), has fairly good reviews for it's price range (~ $50). This might be a 'good enough' mill for the occasional user who isn't too concerned that the flour may not grind as fine as more expensive mills or may not hold up as well under heavy usage.
This hand mill is apparently a quality mid-range choice…
Wonder Junior Deluxe Hand Grain / Flour Mill, which may be the best mix of value for quality and price. This hand mill comes with stone heads and stainless steel burr heads to accommodate different conditions, and will apparently grind fine flour (and everything else) without issue. It's pricey though (~ $200), but will no doubt hold up to more heavy use.
The top-of-the-line hand grain mill on the market may be this one…
Country Living Hand Grain Mill, which will last generations and is built with the highest quality. It is very pricey (~ $400), but it may be the best, while you get what you pay for…
For those who are also interested in an electric grain mill, we have been using this one for years and have been very happy with it.
'NutriMill Grain Mill'
Browse around and read reviews. This will hone your choice. Keeping a hand grain mill is for the serious prepper who is preparing for the possibility of living without electricity for a time. Grinding / milling your own wheat is fairly hard work and it takes awhile to process the berries into flour. However the results will be unbelievably delicious and healthy. Don't forget to stock up on wheat berries too!
---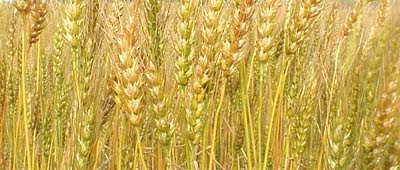 Reader Question: I am interested in Mylar bags. My question is if we could store flour because I know the flour goes bad in 6 months to a year. Another thing I want to know, I don't have any food grade buckets so could I store it in can buckets? Or could I store the food in the Mylar bags and leave them in the basement without any buckets?
What is the storage life of flour?
All-purpose flour (white) in cabinet storage will have a shelf life up to 8 months if properly stored in a sealed container or if tightly wrapped, and for refrigerator storage, up to one year.
Freshly ground whole wheat flour, if stored at room temperature with plenty of access to oxygen will, after a few weeks or months, goes rancid.  That rancidity is caused by the oxidation and breakdown of the oils in the wheat. Any flour milled from whole grains contains the germs. These are rich in oils (which is one of the benefits of freshly ground flour) and are prone to oxidation or – more commonly – going rancid. Depending on a few factors you can expect a storage life of 4 to 6 weeks.
Don't try to store unprotected flours longer than a year. Hermetically sealed (for example: Mylar bag) in the absence of oxygen, plan on a storage life of 5 years at a stable temperature of 70 degrees F. They should keep proportionately longer if stored at cooler temperatures.
For optimum shelf life of flour, procure and store the whole grain itself (wheat berries) and do not grind the flour until you need it. Of course you will need a grain mill for this. Whole grain does not lose nutritional value in storage, whereas once ground into flour, the nutrient level begins to drop dramatically. Whole grains will store for decades in an oxygen free environment.
Mylar bags
Use Mylar bags and oxygen absorbers for an oxygen free environment. Air contains about 78% nitrogen and 21% oxygen, leaving about 1% for the other gasses. If the oxygen is absorbed (with the oxygen absorbers in a sealed Mylar bag), what remains is 99% pure nitrogen in a partial vacuum. Perfect for long term food storage.
Mylar bags do not need to be stored in food-grade buckets. The Mylar bags themselves are the barrier between the food and the outside environment, so long as they are sealed. You could leave the Mylar bags in the basement with no buckets, however I would not put them directly on a concrete floor (use a board or shelves) to avoid the potential of condensation due to the temperature difference between the cold floor and the air (even though most of the air is removed – it's still a risk). Also, a bucket will serve as protection from the bag becoming punctured, especially from curious rodents.
Note that any sealable bag will work (seal-a-meal type vacuum sealer machines), as long as it holds a vacuum.
We would like to involve you, the Reader, more!

So, we're asking you to chime in with your questions, any questions, ideally relating to the general topics covered in this blog or anything to do with emergency preparedness; survival. From time to time we will post these questions and answers, while you, the questioner, will remain anonymous.

Email your questions here and type "Reader Questions" in the subject line.
If you enjoyed this or topics of emergency preparedness, or are planning for disaster,
Read our current articles on Modern Survival Blog
twitter: MSurvivalBlog
---