Christmas Gift For A Non Prepper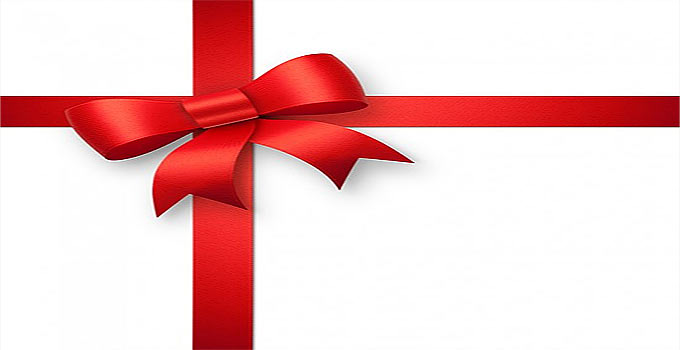 Here's a thought… Buy a prep related Christmas gift for a non prepper. A gift that's actually discretely a prep item. What might that be?
Those of us who are already preparedness minded would likely enjoy watching a friend, relative, or child appreciate the value of a prep oriented Christmas gift.
Although some prep gifts would be obvious as such, the recipient might not even fully realize that you've purposely gifted a prep item. Depends what you get, their age group, interests…
What are some prepper gifts (for a non prepper) that might be good choices for a Christmas gift? These would be items that also have good practical general use besides being specific for prepping.
Prep Item Christmas Gift Ideas For A Non Prepper
A few ideas come to mind.
(UPDATE) Some great ideas in the comments below too…

Emergency Wind up Radio
Great for power outage emergencies. They also include the weather alert frequencies. Some of them will even charge up your smart devices via USB.
Kaito KA500
Flashlight
How about a nice compact flashlight to leave on the nightstand? Or maybe one to keep by one's recliner? They make some really small flashlights for a key chain too. Also, what child does not love to play with a flashlight?
Streamlight Stylus Pro
Streamlight Nano Keychain Flashlight
Headlamp
I use a headlamp quite often. Nothing like a hands-free flashlight! One with an additional 'red' mode will preserve night vision.
Headlamp with White & Red LED's
Pocket Knife
Who wouldn't like to get a pocket knife as a Christmas gift?
Ontario Folding Knife
Knife Sharpener
I've owned this knife sharpener for awhile and it does a fantastic job on a dull knife. It has a fixed 24-degree edge sharpener and a retractable 600 grit diamond rod.
Lanksy Knife Sharpener
Hurricane Lantern
Not only can they be decorative, but a hurricane lamp will also be an emergency light source as they were originally intended.
Genuine Feuerhand Hurricane Lantern
Leatherman Multitool
Similar to a pocket knife, who wouldn't love to get one of these for Christmas?
Leatherman Sidekick
Fleece Blanket 'Throw' for chair, sofa, bed…
Fleece is excellent for holding warmth. A great winter prep gift.
Fleece Blanket
Cast Iron Cookware
There's something about cast iron cookware that intrigues people. Might be a good gift to inspire more home cooking.
Cast Iron Dutch Oven
Interesting Reference Book
Some people might like this popular reference book:
The Encyclopedia of COUNTRY LIVING
Field Notes Kit
I use the following items in conjunction as a field notes kit. Might make for a unique gift:
Bullet style 'Space Pen'
Field Notes 3-Pack
Field Notes Moleskine Cover
Pocket AM/FM Radio
A little radio for on-the-go or anywhere. You might inspire a young one to listen to good old 'radio' rather than nose in the smart phone? Teach them about long distance 'DX' listening at night…
Sony Portable AM/FM Radio
Compass
A young boy or girl might become inspired to experiment with a compass. Thus learning a little more about the real physical world around them. Might get them outdoors!
Compass
Outdoor Recreation
I believe that most anything having to do with outdoor recreation will help to gift recipient to get outdoors more. Too many people today stay inside. Get out and smell the roses!
Outdoor Recreation
Safety & Security
The general category of Safety and Security is right in line with overall preparedness.
Safety and Security

Alright, let's hear your further ideas of Christmas gifts for non preppers but gifts with a prepping and practical purpose…