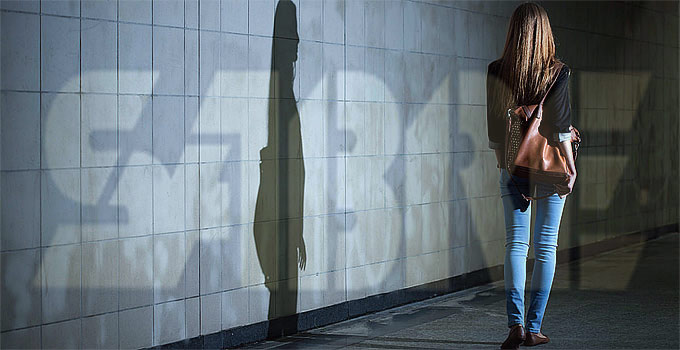 Pepper spray is a very popular self defense tool.
Why? Because it is effective and legal to carry in most places.
Top 3 Most Popular Pepper Spray
1. SABRE 3-IN-1 Pepper Spray – Compact Size with Clip
(have a look)
2. SABRE Pepper Spray with Quick Release Key Ring
(have a look)
3. SABRE Pepper Gel Spray – Runner with Adjustable Hand Strap
(have a look)

As you've noticed, all three are SABRE brand pepper spray. And these three particular models just so happened to be the most popular based on the number of reviews coupled with the number of highest rated reviews.
Made in the USA
The SABRE factory is located in St. Louis, Missouri.

A few things about SABRE:
HPLC technology process assures high performance and eliminates failure rate compared to other brands.
4-year shelf life. All aerosol products eventually lose pressure and most pepper sprays last for only two years from their date of manufacture. SABRE products have a 4-year shelf life.
5 times more bursts from most of their products compared with competing brands.
SABRE 0.54 oz canisters fire approximately 25 quick bursts. The average competitor brand comparative canister fires for approximately 5 quick bursts.
A 0.54 oz. canister is the most popular size carried among civilians.

Did you know that:
– you're 52x more likely to experience violence than serious injury in a car accident
– you're 229x more likely to be violently assaulted than have your house catch fire
– Nearly 1,000x more likely to be killed or maimed in an attack than to die in a plane crash
How Far Does Pepper Spray Fire?
Depending upon the wind,
Stream Spray (8 – 12 feet)
Most pepper spray canisters using a stream spray pattern fire 8 to 12 feet.
Cone | Mist Spray (6 – 12 feet)
Pepper sprays using a cone or mist spray fire from 6 to 12 feet. Cone delivery products are typically 10 feet.
Gel (10 – 14 feet)
Gel sprays typically spray 20% further than stream. So, 10 to 14 feet.
How Long To Spray An Attacker
SABRE recommends that the canister be sprayed until the attacker is incapacitated. Once the attacker is stopped, escape immediately and call the police.
What's Best About the #1 Pepper Spray?
SABRE 3-IN-1
– Blend of CS military tear gas, red pepper and UV dye.
– Contains both the inflammatory effects of red pepper and the irritating effects of CS tear gas.
– Uses the highest concentration of capsaicinoids and is the number one pepper spray formulation used by police worldwide.
The Smallest Pepper Spray
SABRE 's smallest canister, the pen.
SABRE – Discreet Pen Design with 18 Bursts & 8-Foot Range
Pepper Spray Restrictions
Are there any restrictions regarding the use and sale of pepper sprays?
Evidently legal in all 50 States. However some areas have specific regulations.
Many states, including the following, have varying restrictions: CA, FL, HI, MA, MI, NJ, NY & WI.
It is suggested that you familiarize yourself with your local laws. If you have a question, you should contact your local police department.
Related:
50 Personal Security Tips
21 Things Your Burglar Won't Tell You