How Did Your Garden Grow? 2019 End Of Season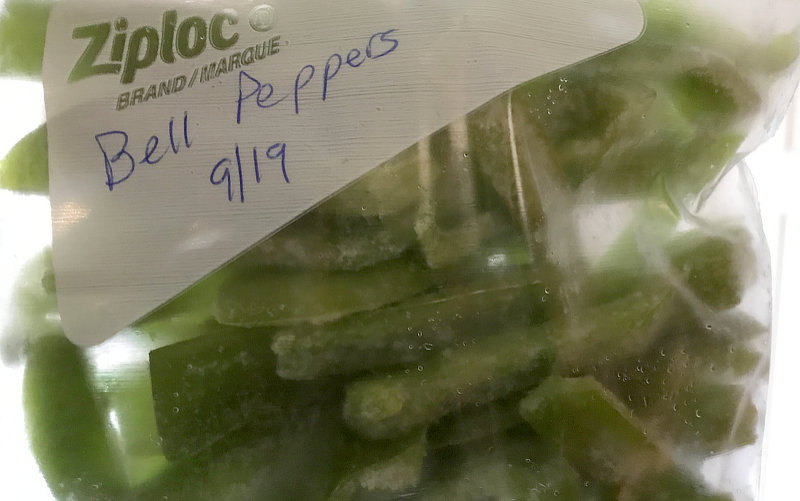 My garden season ended mid September due to a hard killing frost (mid 20's for 6+ hours) in growing zone 4a. Although I dodged one earlier in September with lots of blankets and covers.
Wouldn't you know it, ever since the frost, our weather has been really comparatively nice, and I could have stretched another month! Oh well…
There are a lot of you regulars on the site who also garden. Some with small gardens (that's okay!) and others quite large.
Garden Success & Failure This Year
I'm sure it will be beneficial to learn from each other our success and failures this year. Even though a good extent has to do with weather conditions beyond our control, it should be interesting to discuss.
What's more, some garden success and failure is not always identified (as to "how" it happened)! There's always a bit of mystery…
My Peppers
Take for instance my peppers. I've often had some difficulty with them in general. But this year they produced like crazy! I probably ended up with something like 8+ big green peppers on each plant (which is not my 'normal' production). There were 'tons' more growing on the plants (really healthy looking) when the hard frost hit too.
This year we simply bought trays of starts (rather than seed). The variety wasn't specifically noted (argh!). But they obviously liked my garden. In our excitement processing the harvest, I was dumb and didn't think to save some of the seeds. Next year I'll go back to the same nursery. Hopefully they'll have the same (and I'll save some of the seeds next time)!
We were so happy with the pepper harvest. Peppers aren't cheap in our grocery store. But this winter we'll have plenty! We froze them in strips. Lots of stir-fry in our future…
My Tomatoes
Tomatoes grow pretty easily. We did wind up with enough to do another big batch of sauce to add to our canning shelves.
The tomato plants started out great. But then by the end of the season they all had some sort of blight. Even the plants located in another area. Too bad because we would have harvested even more otherwise.
Last year we had tomato blight too (different variety too). I think I might be planting them too close together – not enough "breathing room". Some also had developed blossom end rot. Next year I'll change that and give them more space. And plant in a different location.
Besides the garden, I also grew a half dozen tomato plants in their own planters up on the deck. The problem I had was how quickly they would dry out in the summer. Had to water them a few times a day during the hottest part of the summer. Next year I'm going to try another planter method up on the deck which will self-water to an extent.
Your Garden Examples:
Okay those are two of my own examples. What about you? Any surprises with your gardening this year?