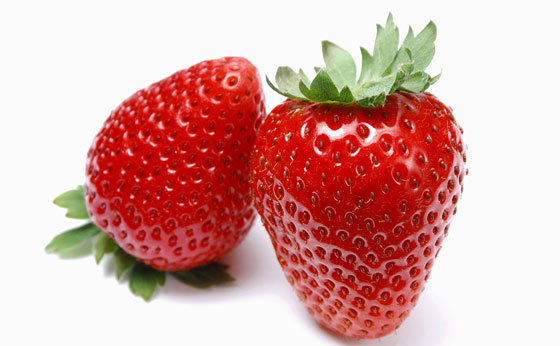 When strawberries are in season, take advantage of it! Buy on sale when the market is flooded with fresh strawberries and use a food dehydrator to preserve them for later!
Strawberries are a great 'sweet' addition to your preparedness food storage supply.
Here's how we dehydrate strawberries:


We use the Excalibur Food Dehydrator. It's expensive, but it has lasted for many years so far.
Excalibur Food Dehydrator
Another very popular (best seller) dehydrator is the Nesco.
Nesco Food Dehydrator
How to Dehydrate Strawberries
Rinse. Hold the stem end, and slice.
Try to maintain a consistent width (about 1/4″ or less) when slicing.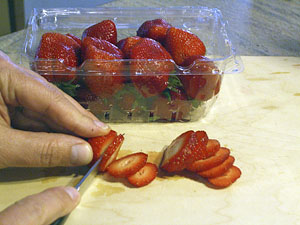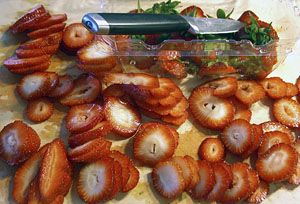 1 pound of sliced strawberries fits perfectly on one tray of the Excalibur food dehydrator.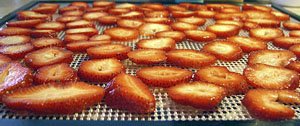 Dehydrate at 120 degrees for about 10 hours.
Time will vary depending on the moisture of the strawberries.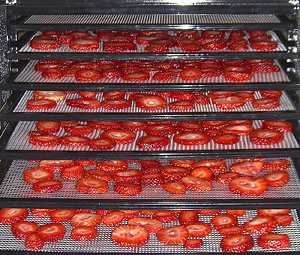 When finished, store them in an air tight container. Canning jars work quite well for this.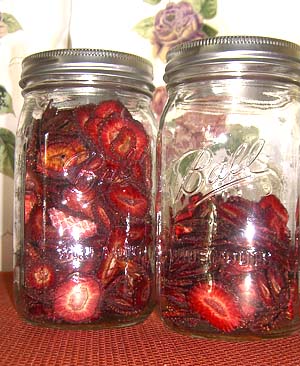 Here is an example of one use for dehydrated strawberries. They can be used in cereal. Add them to a bowl with some milk and let soak for about 15 minutes to soften them up. Then add cereal and enjoy the flavor – like fresh picked.
Remember that when you dehydrate foods, all of the nutrition remains 100 percent intact. Only the moisture is drawn out. This is a very healthy way to preserve and store food for your survival preps.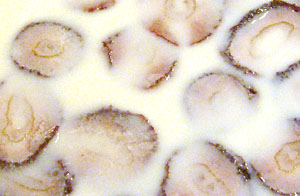 Delicious!
By the way, a side benefit while dehydrating strawberries is the wonderful aroma that fills the house. Mouth watering…