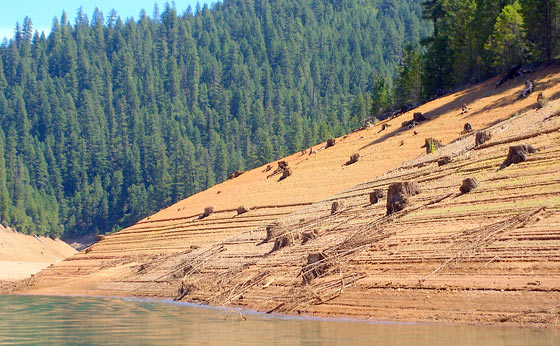 Drought is related to, and/or is an interaction with a variety of factors and forces.
These factors and forces may include heat waves, storm-track variations, the Madden–Julian oscillation (MJO), El-Nino, solar variability, deep ocean circulation, and other cyclical events that occur naturally here on earth.

The use of tree ring methodology has revealed that the characterization of drought has been a normal part of climate throughout our history.
The impact of drought are many, and include the geographical-environmental, agricultural, social, and economic.
The risk of drought is greater in some places more than others. And if you already live in a drought-prone region – you probably already know it or have experienced it…
Drought is obviously a high concern for farmers, those growing their own food, those dependent upon reservoirs being replenished to supply municipal systems, the animals and eco-systems, just to name a few…
For your interest here are several drought maps which illustrate and chart the progression of any current drought here in the United States.
When you're viewing this page, you're seeing the latest available data.

United States Drought Map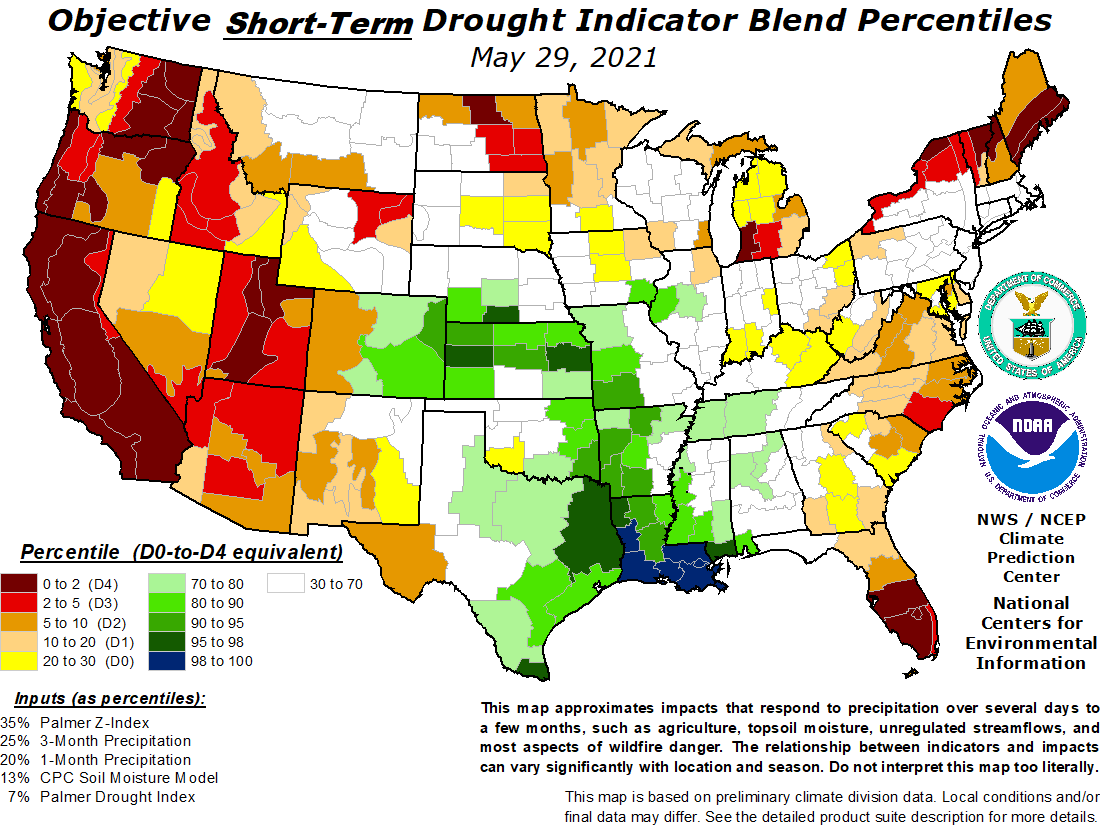 source: noaa.gov
United States Monthly Drought Outlook Map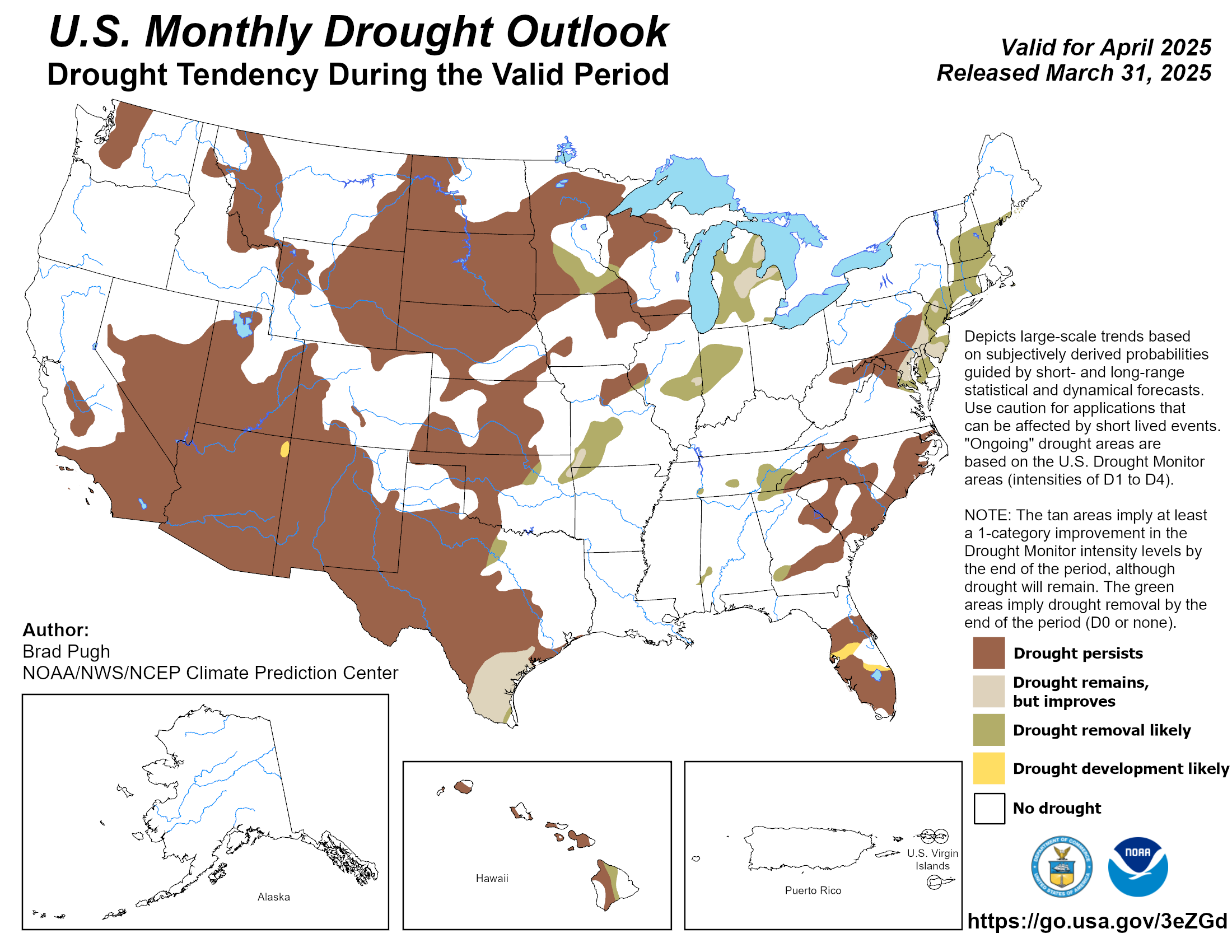 source: noaa.gov
United States Seasonal Drought Outlook Map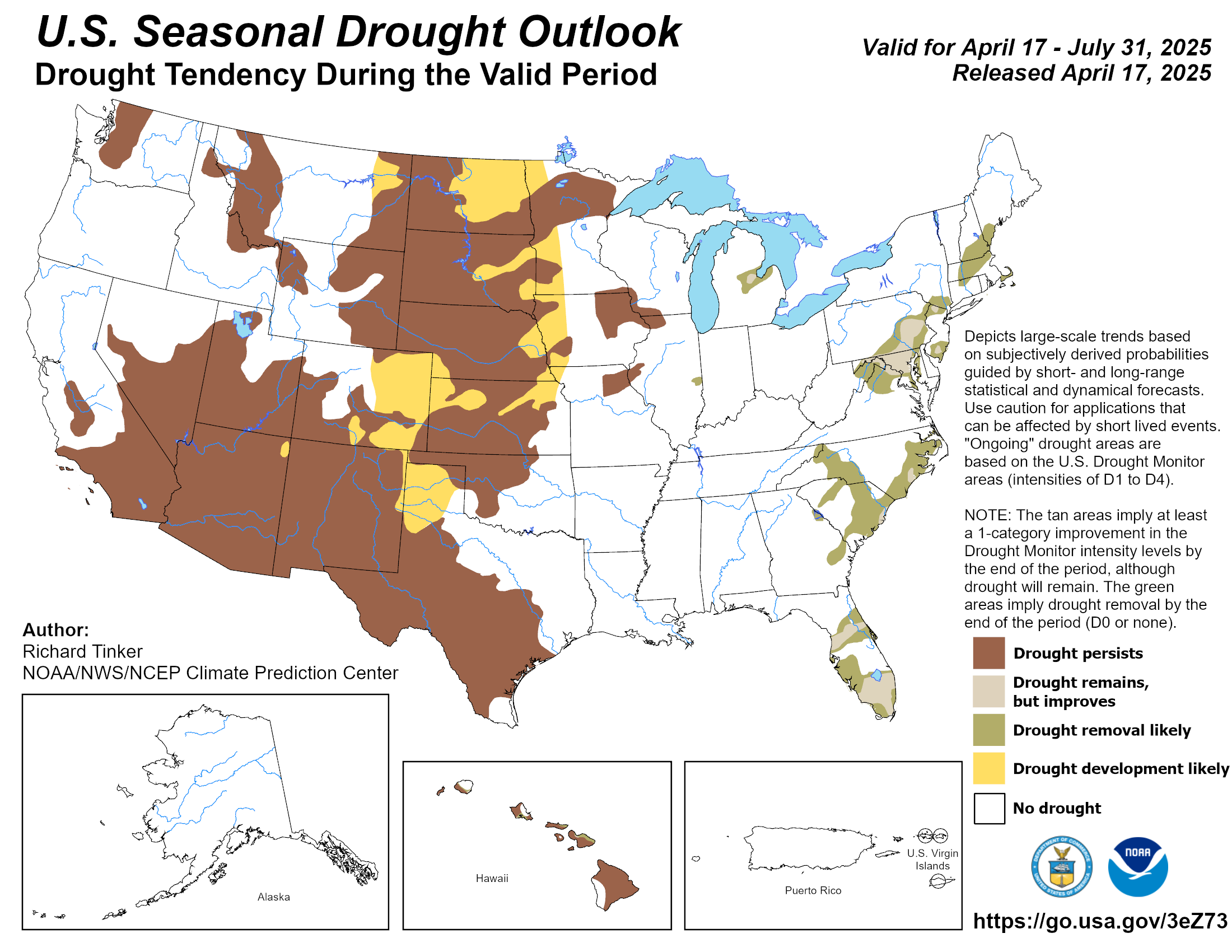 source: noaa.gov
United States Drought History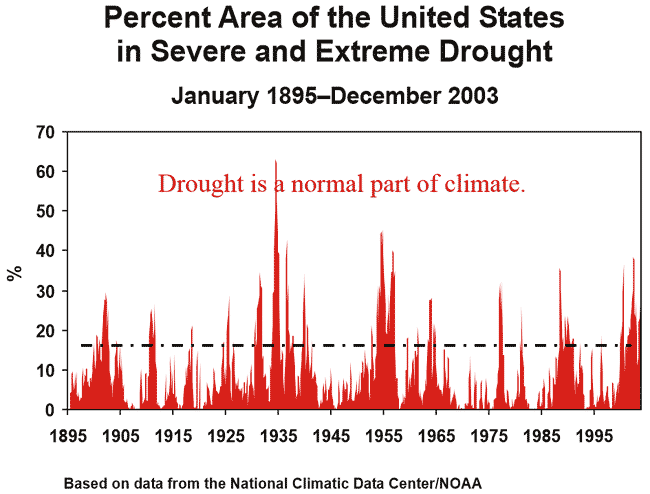 source: drought.unl.edu