---
The Power Companies Next Disaster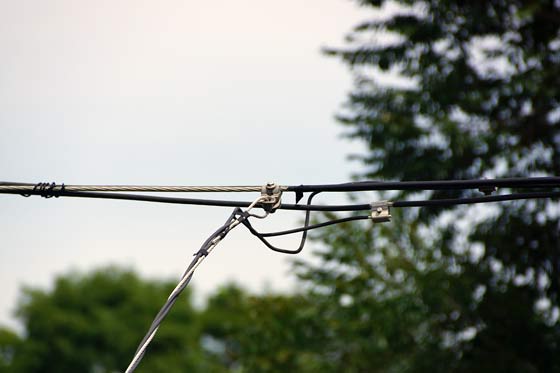 10 years ago, the lights went out across much of the Northeastern United States and also parts of Canada. It was the biggest blackout in American history, all triggered by a sagging power line in Ohio.
The last thing that took down a big part of the power grid was Superstorm Sandy. But when power executives gathered in Washington recently to discuss the reliability of the electric grid, something else dominated the discussion: the danger of a big cyber-attack.
Engineers worry that a cyber-attack could bring an even bigger blackout than has ever happened before, one that's harder to prepare for…


At or near the top of my list of things which could end life as we know it, is the loss of our electrical power grid.
While most of you can deal with losing power for a few hours, if you are faced with life without electricity for days, weeks, or longer, then life as you know it might be disrupted beyond your wildest imagination.
A recent conversation between David Greene and Tom Gjelten (NPR) with Mark Weatherford (former DHS cybersecurity), Michael Assante (NBISE president, cybersecurity expert), and James Fama (Edison Electric Institue) revealed more substantiation for the emerging threat facing of our power grid… Cyber Attack.

Excerpted quotes:
Weatherford:

"Now we can remotely manage devices via the Internet. So instead of putting somebody in a truck and having them drive a hundred miles to a substation in the middle of the mountains somewhere, you remotely manage that."

"And then, really to no one's fault at the time – we didn't realize it – but didn't think a lot about the security and the insecurity of doing that."
Assante:

"If you go to engineering school, you're not taught about cyber security as part of becoming a power engineer."
Gjelten:

"The cyber threat. This is a new concern in the power industry, this idea that the electric grid could be shut down by hackers. Here's what's changed, two things. First, more of the equipment that makes up the electric grid – from the generators to the transformers – is now operated by computers. Mess with the computer, and you can turn the lights off."

"When a computer is connected to the Internet, a good hacker can generally a find a way in. This is the new disaster scenario for power companies."

"The concern now is that a really sophisticated cyber attack could cause a blackout bigger than anything we've ever seen."

So I ask myself the following question…
Why would the power companies allow their controls to be capable of being administered from the Internet?
Then I answer my own question…
It's the development cost. Web apps are so much easier and cheaper to build and maintain. It's about the money. It's always about the money (especially to the higher-up execs of these companies).

We as a modern society have EXTREME dependence on the grid. I cannot overemphasize that enough. It is vulnerable in more ways than one. The risk and consequences of losing electricity are so enormous, that every single one of us should consider the ramifications… even if only for a few days. If you begin to think about the horrible consequences of a long term blackout, you might scare yourself into taking some serious action…
Prepared with alternatives or substitutes for the devices and systems which require electricity to keep you alive, whatever they may be…
Think about it.