Last updated on October 24th, 2017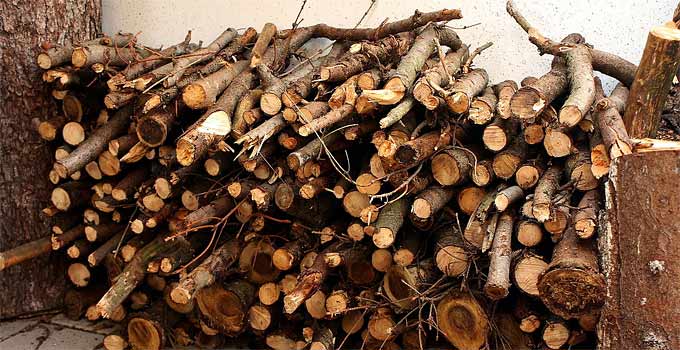 It's that time of year when it's getting colder outside and people are beginning to fire up their wood stove.
There is quite a variety of wood species across the nation and chances are that you're burning firewood that's native to your region.
Some time ago I did some research on various firewood to discover their BTU value (BTU's per cord). The list was fairly inclusive but not all inclusive.
I've taken additional firewood varieties from the comments of that article to make a bigger list. So I thought it would be fun to put out a poll to discover what firewood that people are using for heating in their wood stoves.
Select from the following list the firewood that you burn. You can select more than one.
Firewood Species For Wood Stove
POLL Results:
1. Oak
2. Maple
3. Hickory
4. Ash
5. Walnut
Heating Fuel Used In Your Home
Here's another poll: Let us know which types of heating systems (fuel sources) are in your home. You can answer more than one.
POLL Results:
(prepper demographic)
1. Wood stove
2. Natural gas
3. Electric
4. Propane
5. Oil
6. Pellet stove