Survival Movies List – Voted Best & Popular
Have you watched any survival movies lately?
Here's a fairly comprehensive list of survival movies. The list is from a prepper poll that I conducted awhile ago. Several hundred respondents voted on their favorite, or best among the survival genre.
I had separated the poll and the list into Movies, and TV shows/series.
Choosing the single best survival movie is certainly a subjective and individual choice.
These films come with various plots and scenarios. They may range from the dystopic post-apocalyptic, Armageddon or doomsday event – to a story of wilderness survival – or a natural, or man-made disaster. Maybe even a war plot. Perhaps a documentary, or reality TV. Recounting of an actual 'survival' event, etc..
Whatever it is, there are lots of survival movies one might consider to be especially good.
I'm going to start with a Top 10 list of survival movies, followed by the same for TV show/series. After that, a longer list, based on the results from the prepper survival movie poll.
Survival Movies – Top 10
1. The Road (2009)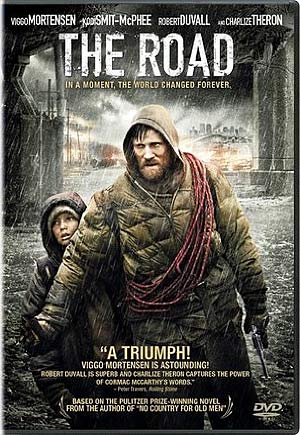 Viggo Mortensen, Kodi Smit-McPhee, Robert Duvall, Charlize Theron
A post-apocalyptic tale of the survival of a father and his young son as they journey across a barren America that was destroyed by a mysterious cataclysm.
The Road (Blu-ray)
(view on amzn)
2. The Book of Eli (2010)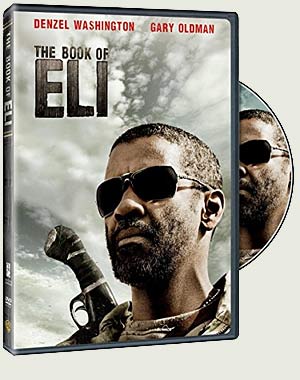 Denzel Washington, Gary Oldman
Striding through a bleak and barren world Eli is headed west. But on the way, he passes devastation and squalor, and occasionally he must mete out some devastation of his own with a sharp blade. When he arrives in what passes for a town in this dust-and-ash future, the power-hungry owner of the town's bar covets his one important possession.
The Book Of Eli (Blu-ray)
(view on amzn)
3. The Edge (1997)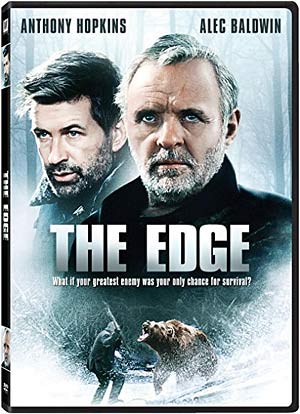 Anthony Hopkins, Alec Baldwin
A plane crash pits an intellectual billionaire against a self-satisfied fashion photographer in a brutal struggle for survival.
The Edge (Blu-ray)
(amzn)
4. The Day After (1983)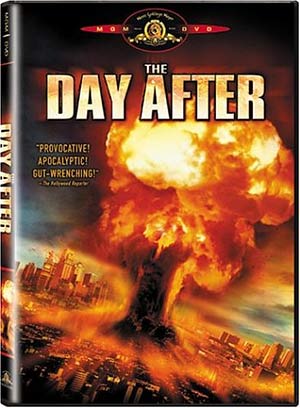 Jason Robards, JoBeth Williams
The countdown has begun! Against the real-life backdrop of the U.S. deployment of WMDs in Europe during the escalating Cold War, this "dramatically involving [and] agonizingly graphic film" (The Hollywood Reporter) about nuclear holocaust detonated a direct hit into the heartland of America.
The Day After (Blu-ray)
(amzn)
5. Alive (1993)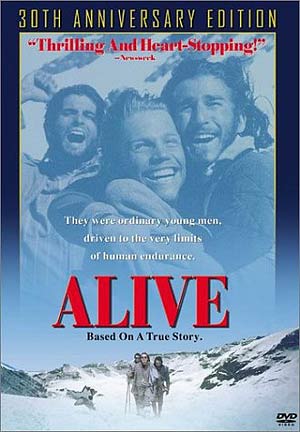 John Malkovich, Sam Behrens
A team of tough rugby players survive a plane crash deep in the desolate, snow-covered Andes. Stranded there, they must overcome incredible odds to stay alive.
Alive (DVD)
(view on amzn)
6. Cast Away (2000)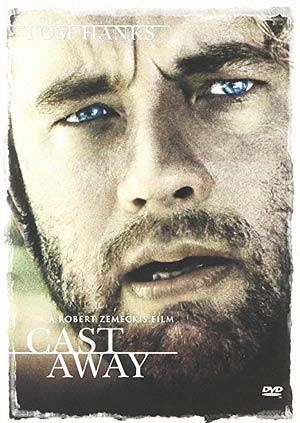 Tom Hanks, Helen Hunt
A FedEx executive must transform himself physically and emotionally to survive a crash landing on a deserted island.
Cast Away (Blu-ray)
(view on amzn)
7. I Am Legend (2007)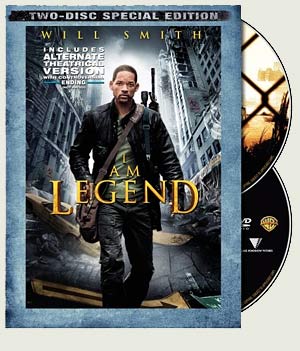 Will Smith, Charlie Tahan
Years after a plague kills most of humanity and transforms the rest into monsters, the sole survivor in New York City struggles valiantly to find a cure.
I Am Legend (DVD)
(amzn)
8. 28 Days Later (2002)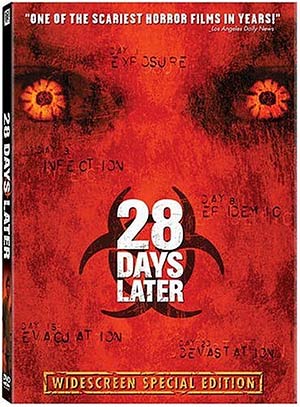 Ray Panthaki, Lisa I'Anson
A virus is accidentally released from a British research facility. Those infected with the virus develop uncontrollable fits of killing rage. Twenty-eight days later, humanity is on the verge of extinction and a small group of survivors in London battle other survivors while avoiding the deadly virus.
28 Days Later (Blu-ray)
(amzn)
9. All Is Lost (2013)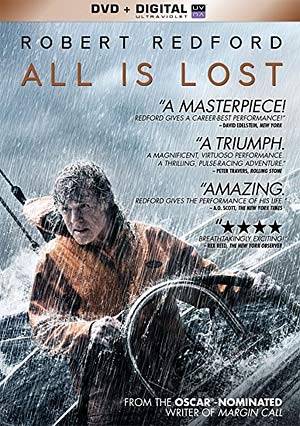 Robert Redford
Deep into a solo voyage in the Indian Ocean, an unnamed man (Redford) wakes to find his 39-foot yacht taking on water after a collision with a shipping container left floating on the high seas. With his navigation equipment and radio disabled, the man sails unknowingly into the path of a violent storm.
All Is Lost (DVD)
(view on amzn)
10. Lone Survivor (2013)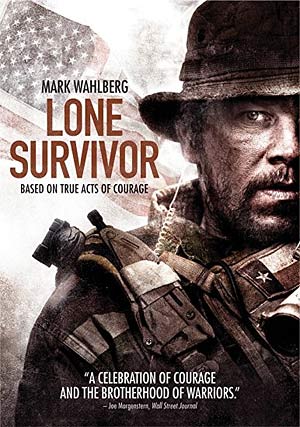 Mark Wahlberg, Taylor Kitsch, Emile Hirsch
Four Navy SEALs are on a covert mission to neutralize a high-level al-Qaeda operative. The four men must make an impossible moral decision in the mountains of Afghanistan that leads them into an enemy ambush. As they confront unthinkable odds, the SEALs must find reserves of strength and resilience to fight to the finish.
Lone Survivor (Blu-ray)
(view on amzn)
Survival TV Shows or Series
1. Jericho (2006 – 2008)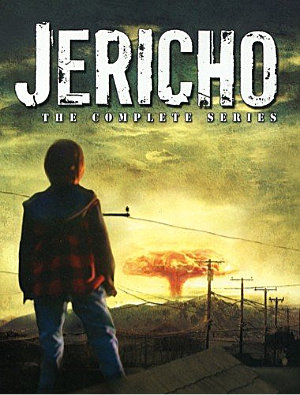 The residents of Jericho are literally in the dark when they are cut off from civilization in the wake of a nuclear blast. Has the United States been attacked? How many cities were destroyed? Was it terrorists, or something way more sinister?
Jericho – The Complete Series DVD (Seasons 1-2)
2. The Walking Dead (2010 – 2019+)
Andrew Lincoln played the lead character of Rick Grimes until his departure in the ninth season (2019). That's when I stopped watching it (he was central to the show in my opinion). Although they're now up to season 11 (aired 2021).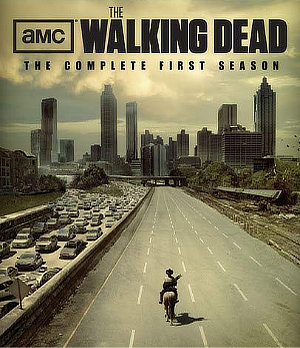 After waking from a coma in an abandoned hospital, police officer Rick Grimes finds the world he knew gone – ravaged by a zombie epidemic of apocalyptic proportions. Nearby, on the outskirts of Atlanta, a small encampment struggles to survive as 'the dead' stalk them at every turn. Can Rick and the others hold onto their humanity as they fight to live in this terrifying new world? And, amidst dire conditions and personal rivalries, will they ultimately survive one another?
The Walking Dead is an epic, survival adventure series.
The Walking Dead (Blu-ray) Season 1
Season 2
Season 3
Season 4
Season 5
Season 6
Season 7
Season 8
Season 9
3. Survivors (1975 – 1977)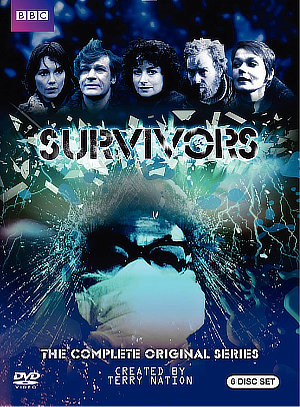 Survivors takes place in the aftermath of a devastating virus. When an enigmatic unnamed scientist accidentally infects himself with a lethal engineered virus he unwittingly spreads it worldwide via air travel. Focusing on London, England we see the effects of the virus as millions succumb and civilization collapses accordingly.
Survivors: Complete Original Series (DVD)
4. Alaska: The Last Frontier (2011 – present)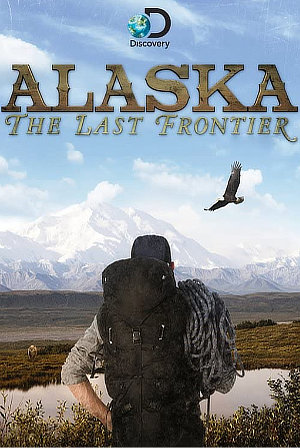 Four generations of Kilchers live off the land that Yule and Ruth Kilcher homesteaded outside Homer, Alaska over 80 years ago. The family reside on over 640 acres of Alaskan wilderness, living off the resources the land provides. They must hunt, garden, gather, raise livestock and work as a family in order to survive Alaska's uncontrollable elements.
Alaska: The Last Frontier (season 1)
(amzn prime video)
The show is on the Discovery channel. So, if you get that channel, then you're all set…
5. Dual Survival (2010 – 2011)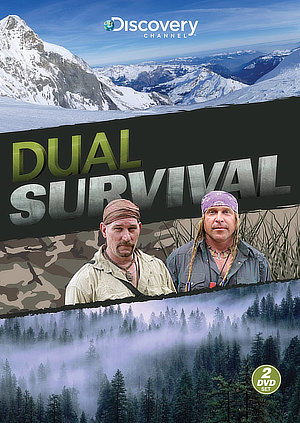 Dave Canterbury and Cody Lundin must draw upon their arsenal of skills to devise extraordinary ways to use what they can find in their surroundings, as well as ordinary objects, and demonstrate what it takes to stay alive.
Dual Survival: Season 1
Dual Survival: Season 2
(prime video)
6. Revolution (2012 – 2014)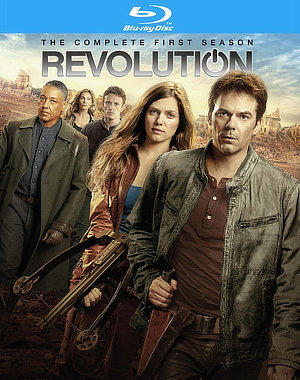 Fifteen years after a permanent global blackout, a group of revolutionaries seek to drive out a tyrannical militia that's taken over the former United States of America.
Revolution: Season 1 (Blu-ray)
Revolution: Season 2 (Blu-ray)
More Survival Movies Genre
Here's an alphabetical list of more than 100 within the survival movie genre.
10,000 BC (TV, 2008+)
2012 (2009)
28 Days Later (2002)
28 Weeks Later (2007)
30 Days Of Night (2007)
A Boy And His Dog (1975)
A Cry In The Wild
After The Dark (2013)
Aftermath
Alaska The Last Frontier (TV, 2011+)
Alive (1993)
All Is Lost (2013)
Alone In The Wilderness
American Blackout (2013)
Beyond The Reach
Carriers
Cast Away (2000)
Contagion (2011)
Deadfall Trail
Defiance
Deliverance (1972)
Doctor Zhivago (1965)
Dual Survival (TV, 2010+)
Dude You're Screwed (TV, 2013+)
Enemy At The Gates
Escape From LA (1996)
Escape From New York
Fear The Walking Dead (TV series)
First Blood (1982)
First Winter
Fortress (1985)
Gilligan's Island (TV, 1964)
Goodbye World (2013)
Gravity
Here Alone
Hidden: Fear Will Find You
How I Live Now (2013)
I Am Legend (2007)
Idiocracy (2006)
Into The Forest
Invasion (series)
It Comes At Night
Jeremiah Johnson
Jericho (TV, Seasons 1-2, 2006-08)
Little House On The Prairie (TV, 1974)
Logans Run (1977)
Lone Survivor (2013)
Lord Of The Flies (1963)
Lost (TV, 2004+) Season 1 2 3 4 5 6
Mad Max (1979)
Man vs. Wild – Ultimate Survival (TV, 2006+) Season 1 2 3 4 5 6
Mountain Men (TV, 2012+) Season 1 2 3
My Side Of The Mountain (1969)
Night Of The Comet (1984)
No Blade Of Grass (1970)
Omega Man
On The Beach (1959)
Out Of The Ashes (TV, 2003+)
Panic In Year Zero (1962)
Perfect Storm
Preservation
Red Dawn (1984)
Remnants (2013)
Revolution (TV, 2012+)
Right At Your Door
Shackleton (2002)
Soylent Green
Survivor (TV, 2000+)
Survivorman (TV, 2004+)
Survivors (BBC TV, Seasons 1-2, 2008-10)
Testament
The Andromeda Strain (1971)
The Beast
The Blackout
The Book Of Eli (2010)
The Colony (TV, 2013+)
The Day (2011)
The Day After (1983)
The Day After Tomorrow (2004)
The Day of the Triffids
The Diary Of Anne Frank (1959)
The Divide (2011)
The Edge (1997)
The Grapes of Wrath
The Grey (2011)
The Impossible
The Martian
The Mountain Men (1980)
The Omega Man (1971)
The Pianist (2002)
The Postman (1997)
The Purge Anarchy (2014)
The Revenant
The Road (2009)
The Snow Walker
The Stand (1994)
The Trigger Effect
The Walking Dead (TV, 2010+)
The Wave
The Way Back
The Wild Geese
They Live (1988)
Threads (BBC, 1984)
Tomorrow When The War Began (2010)
Ultimate Survival Alaska (TV, 2013+)
Vikings (TV, 2013+) Season 1 2 3
World War Z (2013)
Yukon Men (TV, 2012+)
Z For Zachariah
Z Nation (2014)