It's that time of year. Summer. People take vacations from their day-to-day jobs. Many of them will take their family camping. I wonder, what is the allure? (I believe I know…)
I've 'camped' many, many times. My first memories of camping were during my youth. Then as life went on, I would again go camping from time to time. There was always the allure of camping…
What is that deep rooted human allure of camping?
I'm not sure why, but some memories of camping entered my head this morning. Maybe because it's the first day of summer. So I thought it would be a good topic today…
I'll share an example of one place that I enjoyed camping / vacationing during a period of my life when I was quite busy and buried in my career at the time. And then I'll give my opinion of the allure of such places / camping.
I recall a place we used to go during a previous chapter of our lives – a campground on Trinity Lake, nestled in the Trinity Alp Wilderness area of northern California (back when we lived and worked in the Bay Area). It was a long drive up there. But why did we enjoy it so much?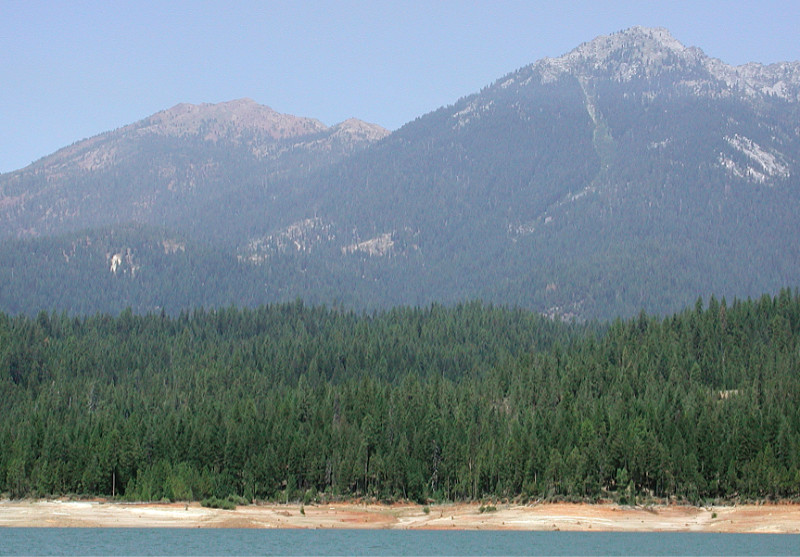 I would bring my boat up there (and Mrs.J and our two dogs at the time). Most people that went up there would stay at campgrounds near Whiskeytown Lake, just west of Redding. That lake although beautiful, was pretty busy. But I would keep pushing much further into the mountains all the way to the Trinity region just past Weaverville. Why? I suppose one reason was because there were lots less people up there. More private that way. Quiet. A different sort of allure.
We would set up camp (it was always fun setting up camp). Then we would develop a routine for the week or two, spending part of the day on the Lake – exploring. Finding countless coves with not another soul around. Letting the dogs run and play (oh man did they love that!). Fishing. 'Chillin'… Tinkering with the boat. Picking a lunch spot. Watching the many eagles soar. Then later returning to camp. Preparing dinner. Enjoying the evening camp fire. Encountering the occasional bear… Oh what fun!
One year early on, I bought an old ski boat at a yard sale. Couldn't resist the favorable price… Lotsa memories with that boat during those years.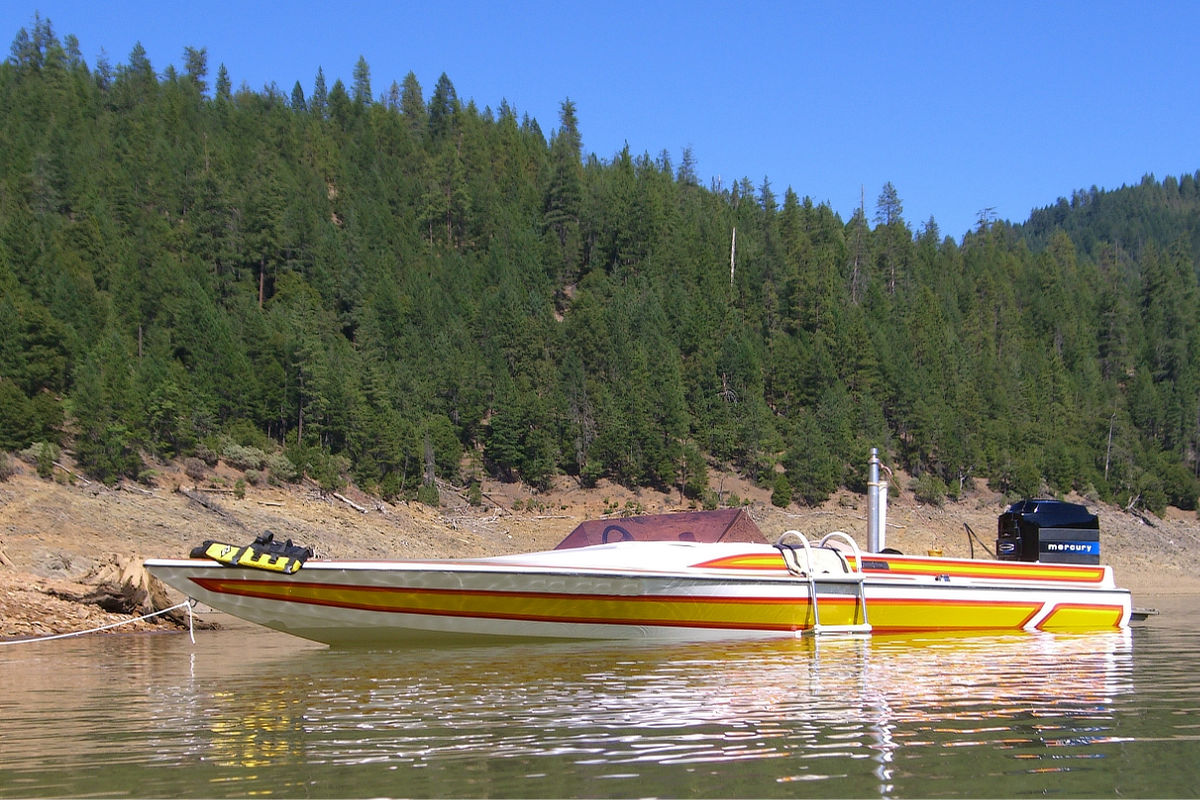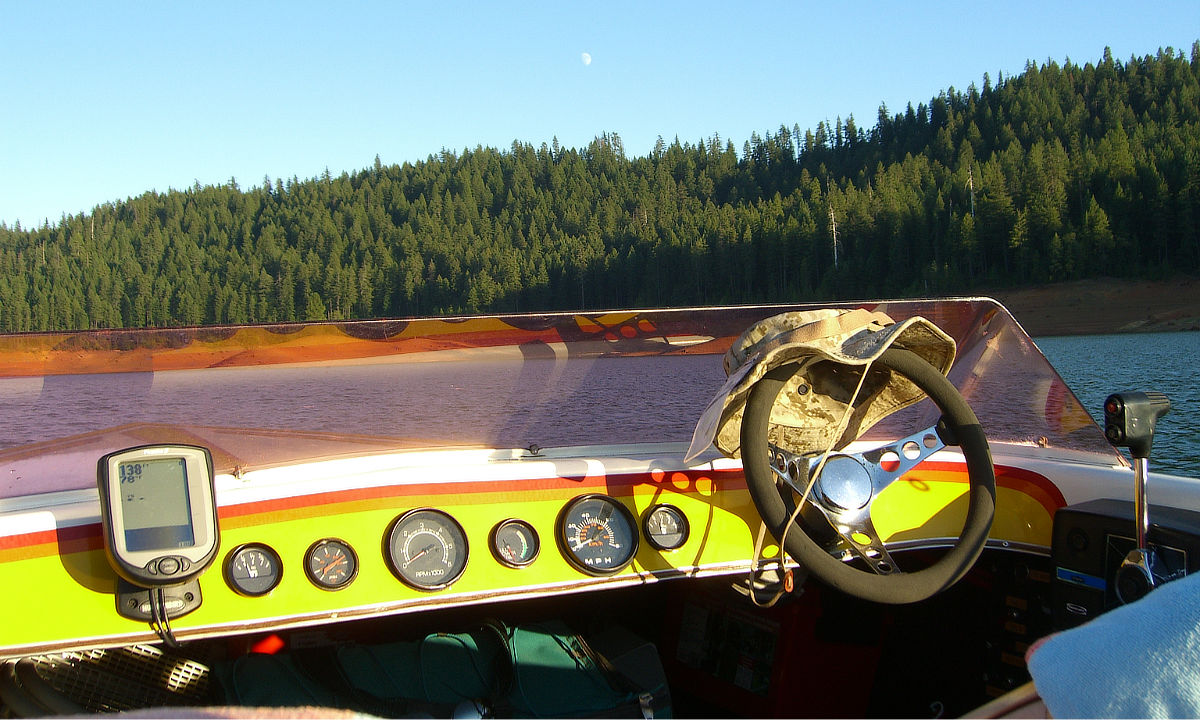 I was into off-road 4-wheeling at the time. Had a dependable Jeep Grand Cherokee (good old 'straight 6' engine). In addition to spending time on the lake, we also found plenty of old logging roads to explore up in the mountains. One interesting memory… one time, while way out there somewhere off-road, we accidently came across a 'facility' all barbed wire, helo pad, buildings… whoa! A white pickup truck chased us out of there right quick – never discovered what that was…
Alright – what's the allure? I believe the allure of camping is something 'built in' to our subconscious. A reader here on the blog once commented, "For most folks, whether they are aware of it or not, it is a subconscious desire to return to a simpler life. A life of self sufficiency, a life less complicated, a life devoid of many of modern day pressures. Escape, if you will. You might even call it bugging out."
For me, it was definitely the escape from a hectic busy work life. I felt so incredibly at peace when I was up there (after a few days to unwind). It was the simplicity. Nature. The naturalness of it all (except for my boat I suppose – but it was a 'tool' to get around). Something about cooking over a fire or even a camp stove – outdoors. It all just felt great.
We always enjoyed places that were sort of off the beaten path. We never were the type of people who crammed a vacation with all sorts of man-made 'doing this or that'. I was at greatest peace when I was integrated with nature in some way during our vacations.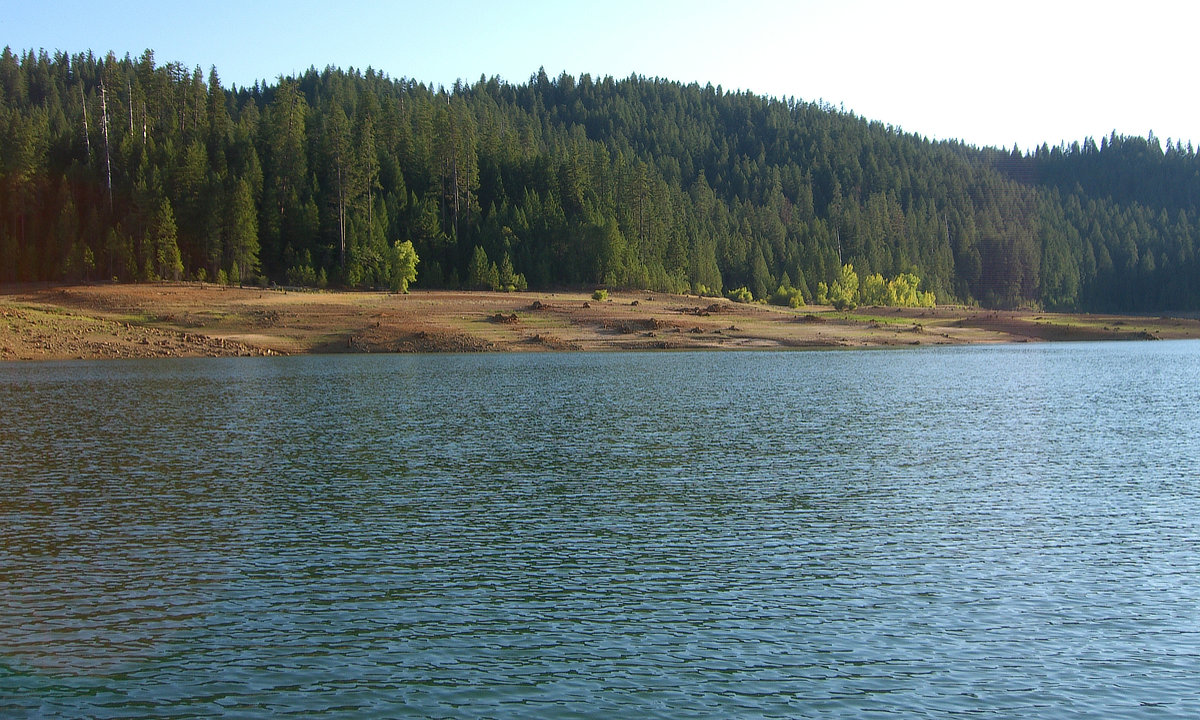 Anyway, now I live on the other side of the country, up in the mountain region of northern New Hampshire. Still surrounded by nature. Quiet, peaceful. It's just me I guess…
What's your opinion about the allure of camping?