I DID THAT! – Biden Stickers For Gas Pumps
Oh, My, Goodness… This is PERFECT. Biden Stickers for the gas pumps out there, that say "I DID THAT!". So True!
Perhaps you are so inclined to do your own civil disobedience in this regard. For pennies a sticker, you could easily slap one on the gas pump as you fill-er-up next time.
Whoops, I said fill the tank? Well, at today's prices maybe not! Wow. Maybe a few gallons! And to think all of this could have been easily avoided. But I digress…
I'm ordering my own "I DID THAT!" stickers today. Can't wait to start applying them. Do your due-diligence regarding 'stealth'. I am not promoting vandalism. In fact, these particular "I DID THAT!" Biden stickers do come off easily. However, even if they're later removed, in the mean time, you're getting a message out there. Kinda fun…
I DID THAT!
100 Stickers – Mix of 4 Different Patterns
(amzn)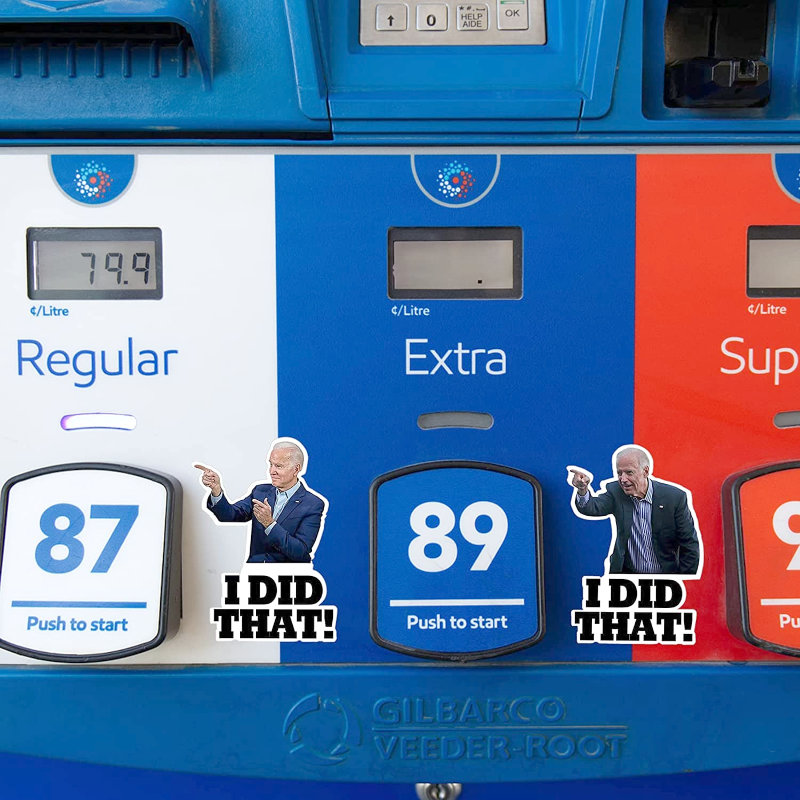 Biden I DID THAT! stickers: This hilarious sticker is as fuel prices continue to rise, people put these stickers on fuel pumps all over the country! Simply place this sticker right next to the total amount of gas at the gas station and observe how people react when they refuel!
Biden gas pump stickers You can paste it anywhere, even decorate your water cup, laptop or mobile phone, etc.
A few reviews:
Not only do I enjoy spreading the truth but I have given away quite a few to my friends upon request.
I really like the fact these stickers came in little (two per) strips rather than a big roll – so much easier to carry around.
Hilarious!
Perfection!!! I am slapping these things on every has pump each time I go to gas up. Also am putting them on meat packages at the store now as well. Love them!
The next best thing to FJB Let's Go Brandon!