Spending Too Much Money? Instead Of A Budget Each Month, Try Doing This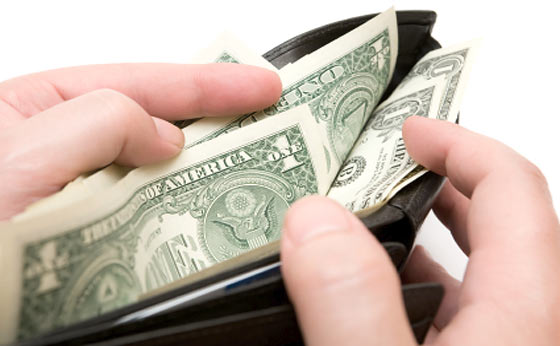 For some, trying to stay on a budget is like trying to stay on a diet – you may start off okay, but eventually you fall off the wagon.
If you're looking for ways to keep more of your money every month, then try doing this instead of a budget:


For one month, track EVERY PENNY of what you spend. EVERYTHING.
For the first month, don't change anything in the way you've been spending your money.
Instead, just keep track of what you spend it on.
It will take some discipline during this first month to log every expenditure.
Here's how I would do it…
You might keep a small notebook and pen in your pocket, or a piece of paper each day to write down everything that you spend. When you get dressed in the morning, put a new piece of paper for the day's spending logs – or put your notebook in your pocket or purse.
Whenever you buy ANYTHING, write down the amount, and write down what it was.
It will only take a few seconds to log it.
Log all expenditures, be it cash or debit or credit card.
If possible, I would take it further and at the end of each day I would enter my daily expenditures into a spreadsheet for easier tracking, sorting, and adding them all up.
If you're not into using a spreadsheet, then just keep all your daily paper notes.
At the end of one month, analyze all of your spending. Look through all of your purchases. See what they were. Add them all up. Reflect on whether or not you could have done without it.
I can tell you one thing – you will be amazed at how quickly the little purchases add up to be big money. Seriously. Try it and you'll see.
After looking at every little (and medium and big) purchase that you've spent during the month, you may easily discover things that you can choose to do without – which could add up to be a substantial amount of money.
So if you're not into strict budgeting, this method of simply tracking what you spend in a month – and choosing the things you may decide to do without, you may find it easier to keep more of your money each month.
Tip: For even more success, instead of tracking your expenditures during the first month – track them all the time. Once you get in the habit of logging it in your little notebook, it's easy to maintain a handle on your budget situation. Every time you are about to spend money, you may think twice – knowing that the reason you're logging everything is to find ways to keep more of your money.