Made in USA Paracord from Gladding Braided Products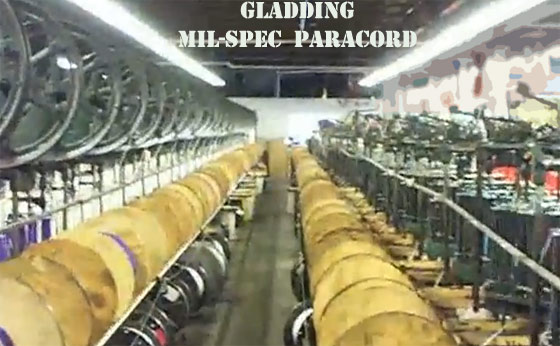 Looking for #550 paracord that's made in USA rather than offshore?
Gladding Braided Products has earned it's reputation for quality #550 paracord.
Their #550 paracord is Made in USA (upstate NY). They are a approved vendor of the United States Department of Defense and supply the US Department of Defense with mil-spec Mil-C-5040 paracord.
If you want the real thing, ( here's where to get it )
Gladding Braided Products, located in the USA and in business since 1816, is located at the foothills of the Adirondack Mountains in the small town of South Otselic, NY.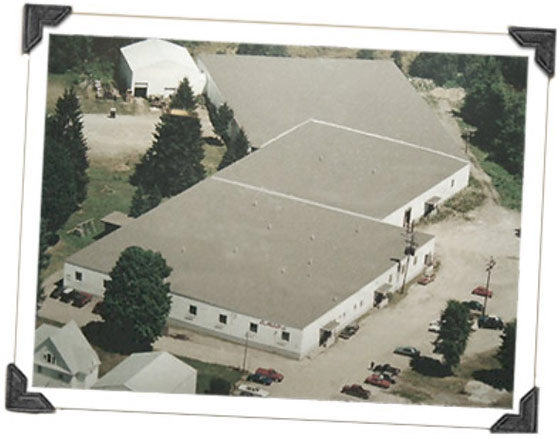 Gladding's Made in USA #550 Paracord is the real deal. Don't be fooled by other manufacturers' #550 which can be made with inferior yarns. Gladding uses only high-strength synthetic fibers in 7-interior cores.
(#550 means it's rated to hold at least 550 pounds)

"military style" (paracord) – which is a common description among paracord vendors – can be misinterpreted. Gladding makes mil-spec paracord, most of which is sold to the military. However, some of it is also sold in the commercial market.
What Is Paracord?
Paracord is nylon rope that was originally used in parachutes in World War II.
Paracord is a versatile cordage that is used extensively in the military.
Mil-spec 550 paracord is made by taking seven two-ply threads of nylon and wrapping them in a shell braided from 32 nylon strands.
Mil-spec 550 paracord has a tensile strength of 550 pounds.
The paracord outer sheath with the seven internal threads removed has a tensile strength of 200 pounds.
Paracord is mildew and rot resistant.
Paracord is only 1/8″ thick, making it very versatile.
What Are The Uses Of Paracord?
In a word, endless.
Tent and Pole support
Building shelters
Clothes Line
Tow Line
Tarp Tie Down
Equipment Guy-lines
Pack Strap, Fasten, lash and secure gear to backpack
Shoe Lace, Boot Lace
Garden Lines
Shelter Making
Fire Bow
Lanyard
Survival kit
Knife Handle Wrap
Lifeline, since it will support the weight of a human
Dog collars, leashes
Medical Emergencies, splint, sling, tourniquet
Weave and Braid together for even more strength
Inner strands: sewing thread, fishing, trapping-snares, dental floss, emergency stitches (boil first)
Where Can I Get Made in USA 550 Paracord?
You too can get this same paracord.
Every prepper should seriously consider having a roll of paracord.
If you want the real thing, ( here's where to get it ).
More: Survival Kit Paracord – How Much To Include Or Take With You?