New PVS-14 Package at Ready Made Resources
Night Vision Devices. It's their specialty. And they have just announced a new PVS-14 package deal (contact info and link below).
Improve your prepping and preparedness security at Ready Made Resources. Be it Outdoor & Tactical, Emergency Storage Foods, Homesteading, or any other prepping category, this long time family business located in Tennessee likely has what you need.
I've visited them, and can vouch for their genuine orientation within the prepping and preparedness lifestyle. Bob and Family have been advertising here for a dozen + years. Ready Made Resources has been a great fit.
Introducing a new PVS-14 package!!
L3 COMMERCIAL GRADE WITH 10 YEAR UNPRECIDENTED WARRANTY!!! $4199
– L3 Unfilmed White Phosphor Commercial Grade (UNIT AND SPEC SHEET ONLY)
–Wilcox G24 Lite with Dovetail J-Arm
– FREE Pelican Case
IF YOU BOUGHT ALL THESE ITEMS INDIVIDUALLY IT WOULD BE $4609.99 YOU SAVE $410 BY BUYING IT ALL AS A PACKAGE!!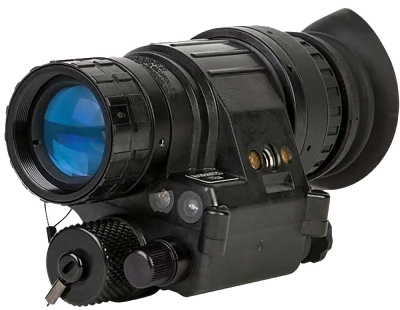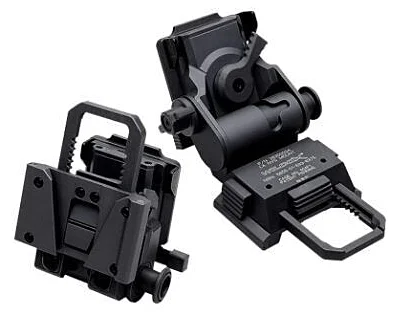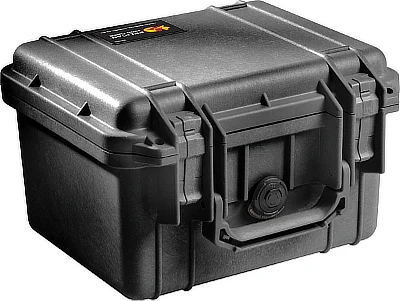 Thin-filmed and Unfilmed – Which is better? Which is more recoil proof, if indeed one is better than the other?
As for better, unfilmed has an approx 20% better light gathering ability vs. thin filmed, but ONLY in extreme low light with no moon, tree cover etc. Remember, all NV tubes are light amplification devices and need some sort of light to amplify.
L3 filmless is actually more recoil proof than their thin filmed counterparts which is remarkable. Several years back, it was the quite the opposite. That said we do NOT recommend a PVS-14 to go on anything higher than a 6.8SPC due to its housing it not built for high recoil.
THESE UNITS MAY HAVE A FEW MINOR SPOTS, THEY DO NOT AFFECT THE PERFORMANCE OR WARRANTY
The PVS-14 is the standard-issue night vision optic serving US forces on the front lines of the Global War on Terror. It's phenomenal versatility makes it the premier choice for Law Enforcement Professionals as well.
PVS-14's can be mounted on helmets for hands-free use, behind weapon optics, or simply as a handheld device.
As a monocular, the PVS-14 provides Gen3 night vision aid to one of the operator's eyes, leaving the other to retain its natural night-adapted vision. This is important when changing light conditions in the field cause the user to go back and forth between aided and un-aided vision.
Military and Law Enforcement operators need the ability to instantly switch between night vision and white light as the situation develops.
The PVS-14 is a U.S.-made Generation 3 night vision monocular based on the standard issue AN/PVS-14. Our professionally-trained and experienced technicians assemble the PVS-14 according to U.S. Military guide lines, using factory-new parts and hand-selected image intensifier tubes.
We offer all PVS-14's in several kit configurations to make sure end users get everything they want, while not paying for accessories they do not need.
This version of the PVS-14 is built with a new-production L3 Gen3 Un-Filmed White Phosphor image intensifier tube.
These tubes meet the current U.S. Military contract specs and, provide some of the cleanest images available. White Phosphor is the latest technology advancement in image intensifier tubes.
These filmless tubes provide greater detail clarity and 15-20% more light transmission than standard thin-filmed tubes. USSOCOM and JSOC have chosen white phosphor tubes as their new standard and are now taking delivery of these tubes exclusively.
Their better performance in lower light conditions has proven instrumental in the success of their nighttime missions. Now you can own a night vision goggle with the same tubes being used by Tier 1 Special Operations Forces.
>> Link to package at ReadyMadeResources.com
Call with any questions about this PVS-14 package or ANY night vision questions for what might serve you best: 800-627-3809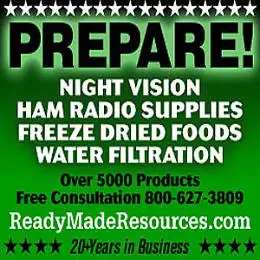 [ Read: PVS-14 Aviation Grade ]