Broccoli – I Grow The Plant For Its Antioxidant Health Benefits
Oh my! My broccoli in the garden was a HUGE success! I'm not sure what I did right, because I really didn't do much of anything. I grew some as an experiment – to see how well it would grow in part of a raised garden bed.
Why I Grow It
First, I simply like the taste! Yum.
Health Benefits of Broccoli
But even better are the many health benefits from eating broccoli. It's one of several veggies that we eat quite regularly – for their health benefits.
Broccoli is a nutrition rich robust source of vitamins, antioxidants, fiber, and minerals.
It is the main reason why I consume it. For human health. It is extra special good in this department.
The Apparent Antioxidant Content Benefits
Broccoli has high levels of glucoraphanin, a compound that is converted into a potent antioxidant called sulforaphane during digestion.

Test-tube and animal studies indicate that sulforaphane may offer multiple health benefits, including reduced blood sugar, cholesterol levels, oxidative stress and chronic disease development.

Broccoli also contains measurable amounts of the antioxidants lutein and zeaxanthin, which may prevent oxidative stress and cellular damage in your eyes. These powerful antioxidants defend your body against unstable molecules called free radicals.

In excess, free radicals can damage your cells, contribute to aging and lead to the progression of diseases like heart disease, cancer, type 2 diabetes and Alzheimer's disease (1), (2).

~ healthline.com
May Contribute To Reduced Inflammation
There are many reputable online sources to support the statements listed above. The bottom line is broccoli is a nutrient-packed vegetable that may enhance your health in a variety of ways.
So, I decided to grow some of my own… Here are some of my broccoli plants when they were 'young'. Already looking impressive!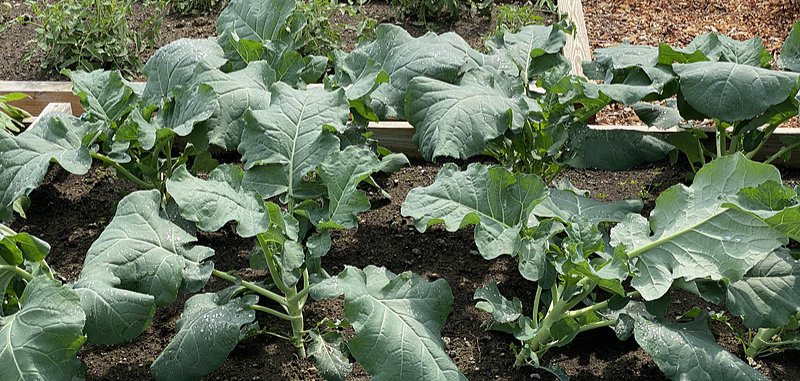 After further development, something started to eat the leaves. We did find some green (worms?) or caterpillar looking crawly things on the leaves. We just kept picking them off. They seemed to go away. Whatever was chewing holes in the broccoli leaves did not cause enough damage to affect the growth. Fortunately! And, we never sprayed or treated the plants.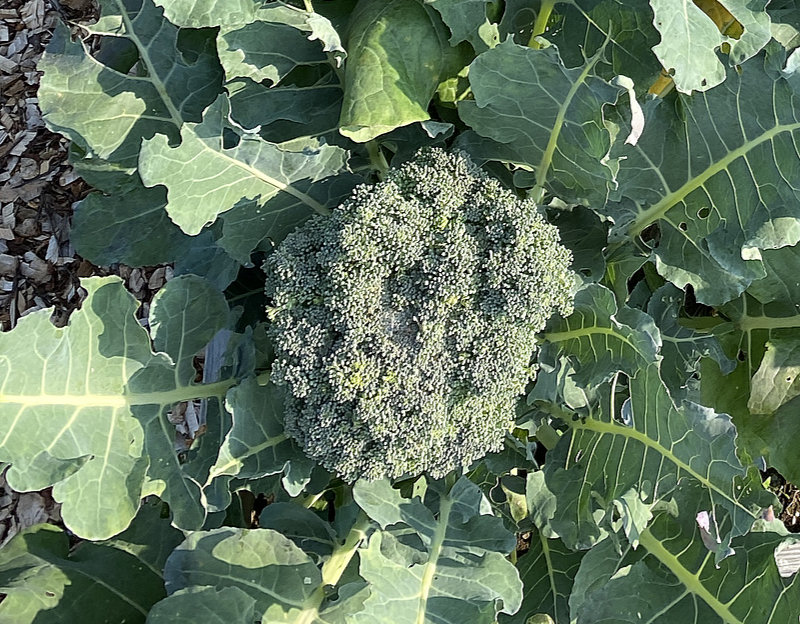 By the way, the stalks (and leaves) of broccoli plants are incredibly strong and hardy. Thick. Sturdy. They are quite an impressive plant! And they get pretty big. I did grow them years ago while living in another place, and do recall how big they got after awhile. This time around I planted them too close together. But it did not seem to adversely affect the outcome!
Look at the large size of these heads!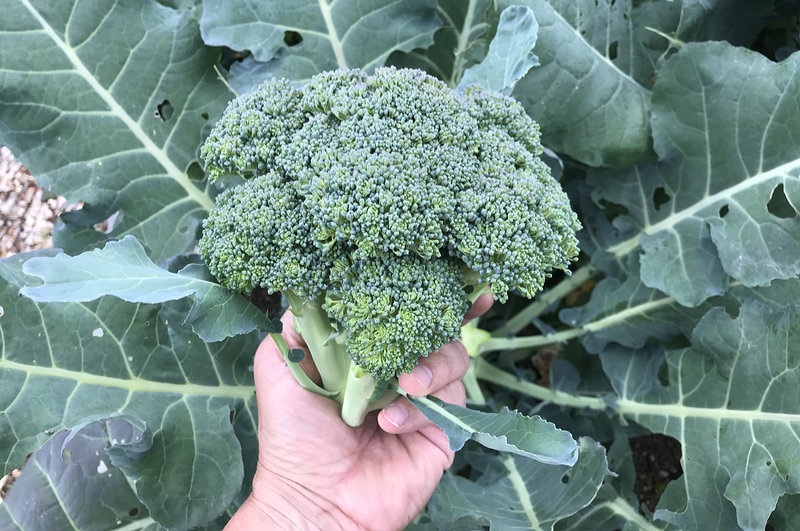 Take a look at the following delicious head of florets! I have been harvesting every day lately. So, eating broccoli with every evening meal! The best way to cook broccoli? Steam them!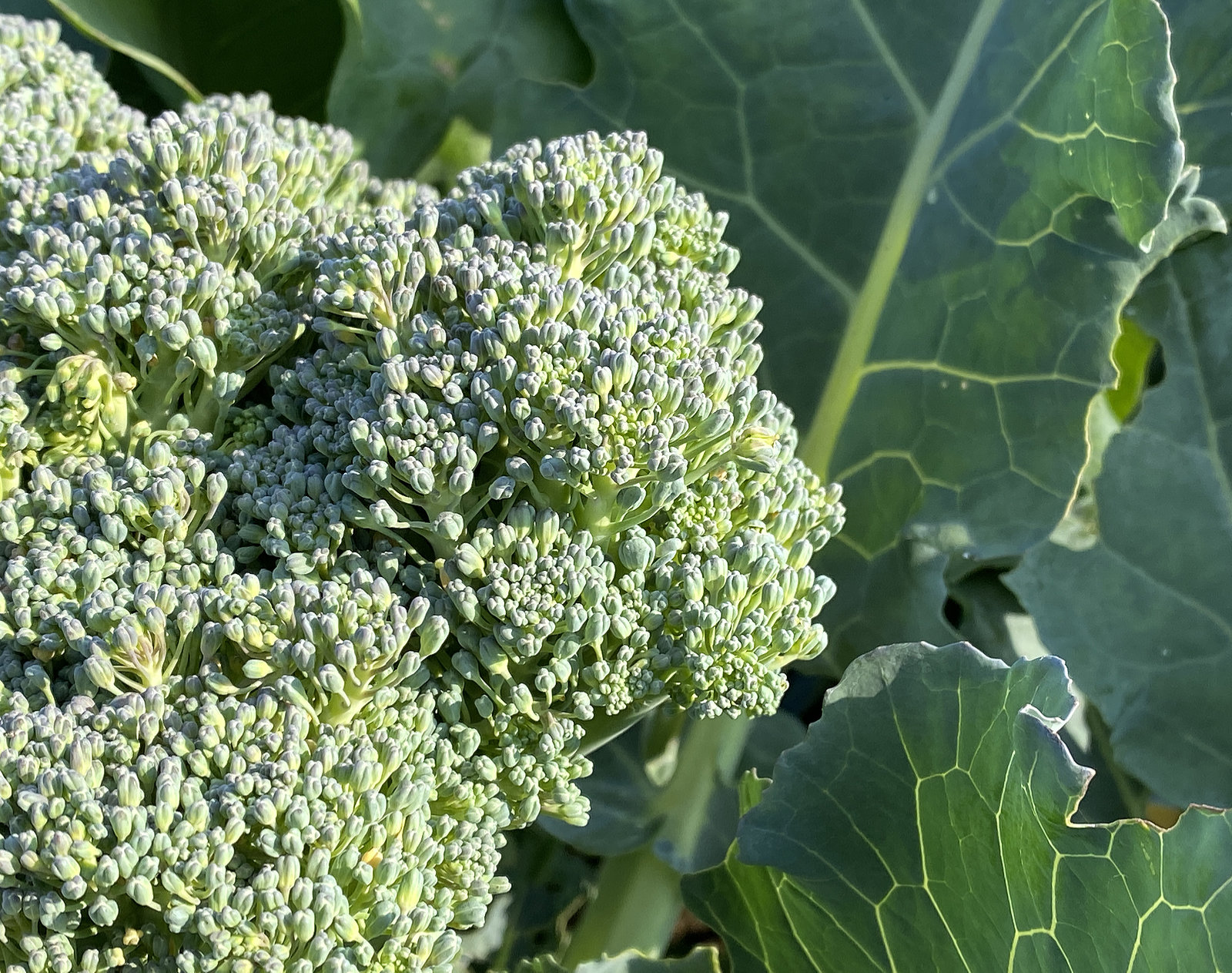 How We Cook Broccoli The Best Way
First, Chop Chop!
It's simple! To preserve the most nutrition and flavor, I steam my broccoli. For 25 minutes.
We recently replaced our older worn-out steamer with a new one. I really like this one! It takes up a small footprint on the counter while yielding 5 quarts of yummy goodness. Check out this mouth-watering result…
Nesco ST-25F
(amzn)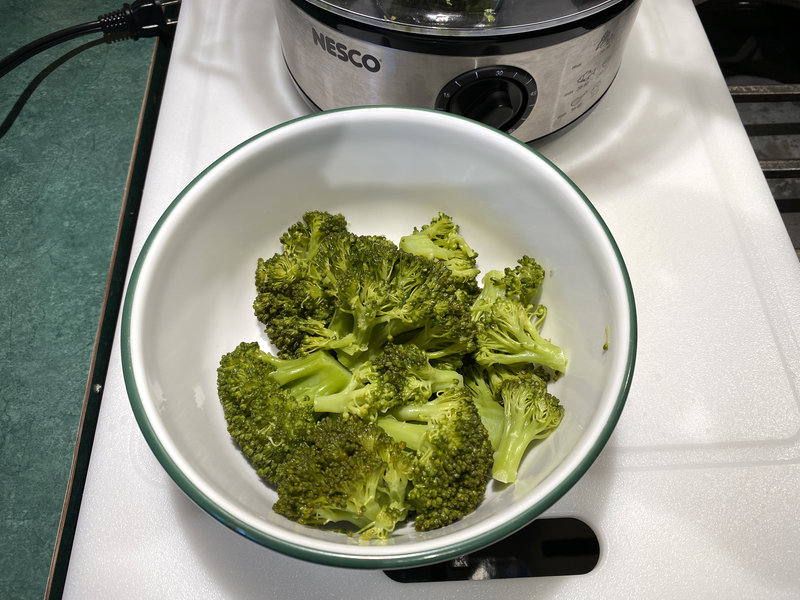 [ Read: Grow Your Own Garlic – Just Plant The Cloves – Here's how-to do it]