Eat Home Grown Bell Peppers Year Round – Even In The North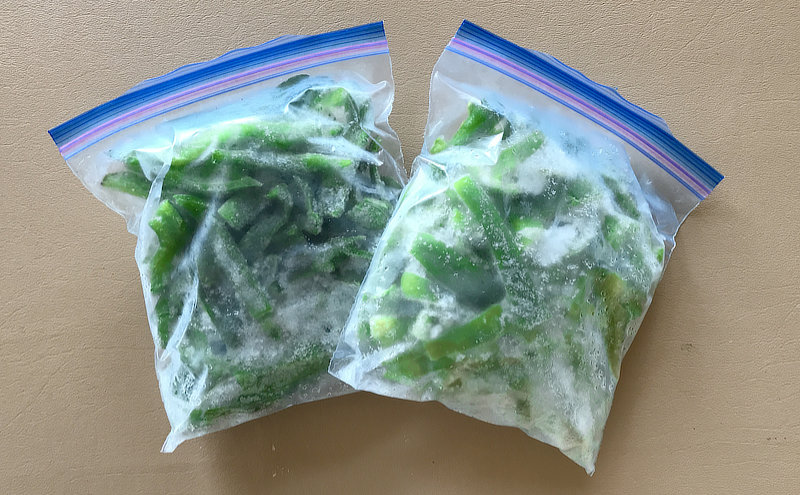 Look at those delicious home grown Bell Peppers! OMG, they taste so ridiculously good!
Sliced frozen peppers in Quart-size Ziploc Freezer bags. We keep sacks of them in one of our chest freezers. Peppers all year long – even in the North!
This year we're growing more Bell Peppers than last year. In fact if my calculations are right, we'll be able to consume at least 3 of these Quart-size bags of peppers each of the 52 weeks in the upcoming year! Actually, it may be more than that, given the looks of our pepper plants right now (they're doing great).
We planted 48 "New Ace" Bell Pepper plants in one of our raised beds (16′ x 4′). We almost lost them due to a frost during the first week of June!
Here's a picture during early June: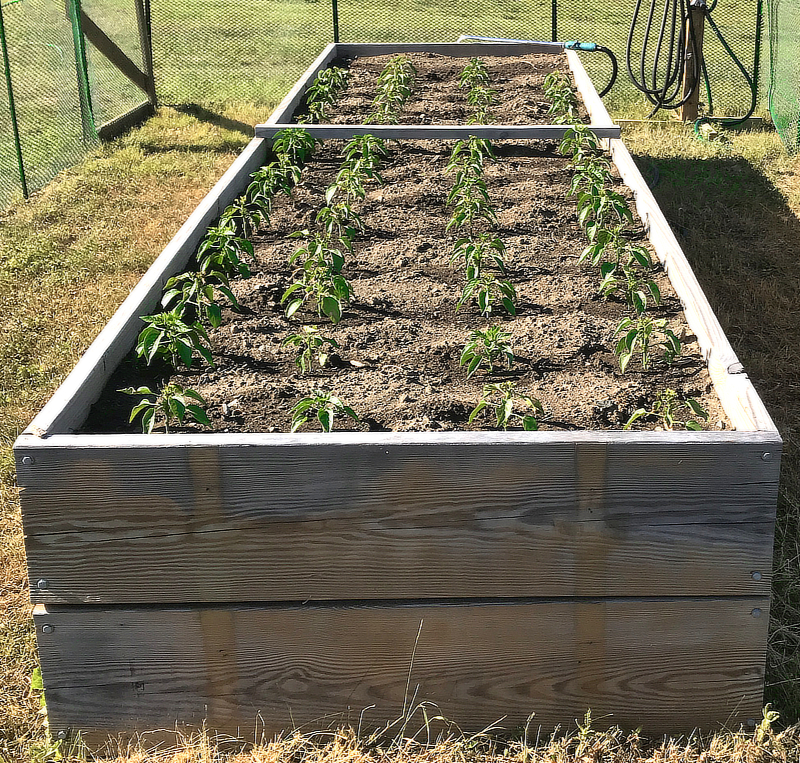 Here's a picture from today, about one month later: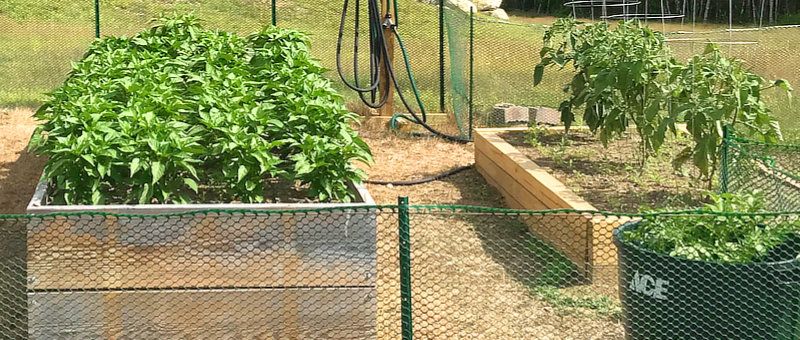 Here's how many peppers I hope to harvest, based on last years yield:
Final product (cleaned and sliced)
Each pepper plants will yield (at least) 2 pounds
3 Quart-size bags of sliced peppers per plant (~11 oz each bag on average)
So, 48 plants should yield about 100 pounds final product. That's about 144 Quart-size Ziploc bags. That comes out to ~ 3 bags per week consumption for a year. Nice!
Based on the looks of how well these pepper plants are doing right now, we may exceed those estimates. Time will tell. I don't want to jinx myself!
As a side note, I like to freeze my peppers after cutting them into strips. Why? Because they taste great. I could dehydrate (and I may do that with some this year). But I simply prefer the frozen product texture and flavor of peppers. My typical usage is to pan-fry them (with some onion or whatever). Often used with our home-canned chicken as a stir-fry meal. Yum!
It will take some significant chest freezer space this year (which I don't have enough of right now!). And it looks like most all chest freezers are sold out everywhere I look (thanks to Coronavirus panic buying). In the mean time, we need to consume more food from our "veggie" chest freezer before harvest time – to free up some space…
Anyway, I wanted to point out how you can grow enough peppers to last a year – even in the North Country. And oh-boy they sure taste better than store bought! Plus at ~ $4/pound at the grocery store during winter – I'm looking at an equivalent of about $400 from my home grown. Not bad…
I can't go wrong with these freezer bags for about 11-cents each (as of this post),
Ziploc Double Zipper Quart Freezer Bags, 216 Count by Ziploc
(view on amzn)