Fresh Delicious Peppers During The Middle Of Winter! Oh My!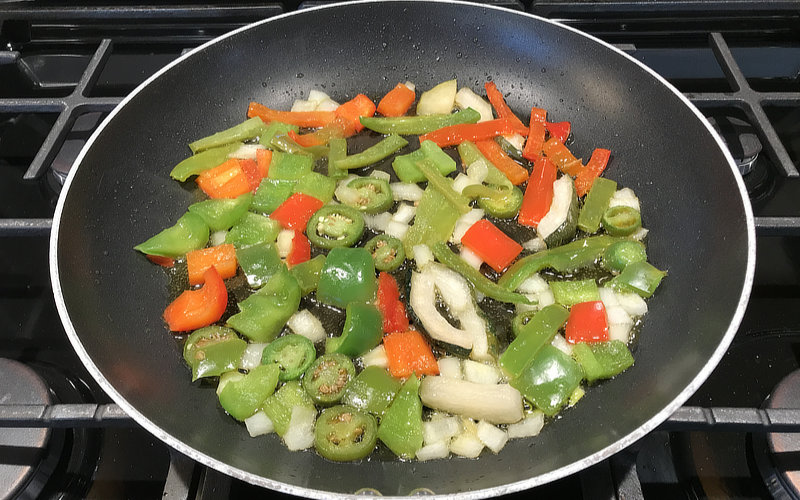 Oh my, my… what a treat during the middle of winter. Fresh, delicious peppers from my garden!
It's below zero this morning. The gardens are covered deep in snow. But I just ate a scrumptious omelet filled with distinctive savory peppers from my harvest last fall.
Let me tell you something (which I'm sure you already know!)… There is NO COMPARISON between grocery-store peppers (vegetables) and those which you garden yourself. Well, I suppose there is one comparison — BLAND versus LUSCIOUS RICHNESS.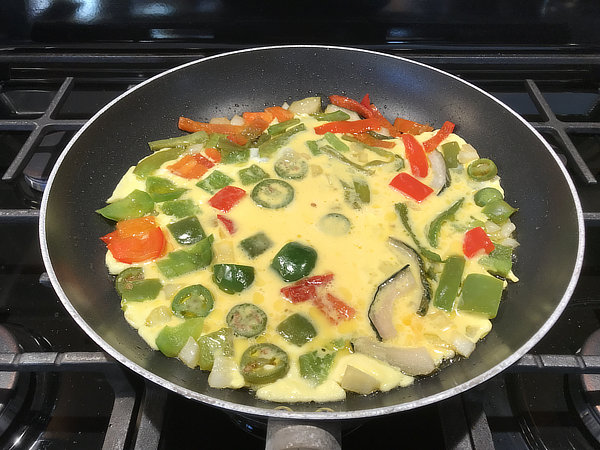 Green Bell Peppers
Red Bell Peppers
Jalapeno Peppers
Zucchini
Onion
Cooked them for a little while in some olive oil. Wonderful sizzling aroma.
Then mixed up a few eggs in a bowl with a bit of half-n-half. Dumped it in the skillet.
Why am I bothering to post this?
To show you how it's so worth it to grow your own vegetables (e.g. peppers). Hey, peppers are not cheap at the grocery store! It's a great value to grow them yourself and then preserve them to consume throughout the winter.
How did I do it? I grew a lot of them (even more next year!). They produced very well.
We sliced and froze them in Ziploc bags.
These peppers taste just as good during the end of January as they did back in September!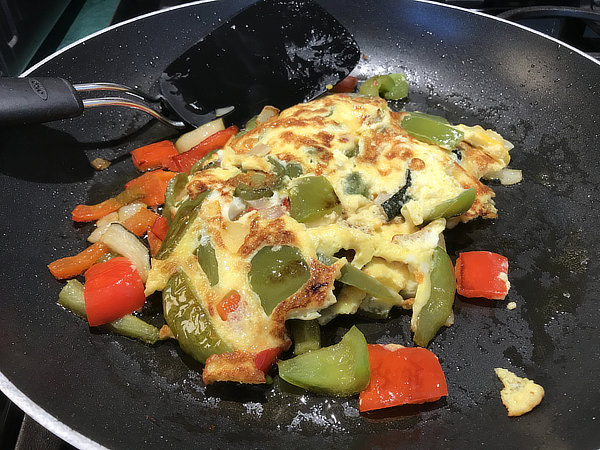 My omelet half-flip didn't work out so well. 😉
But that's okay!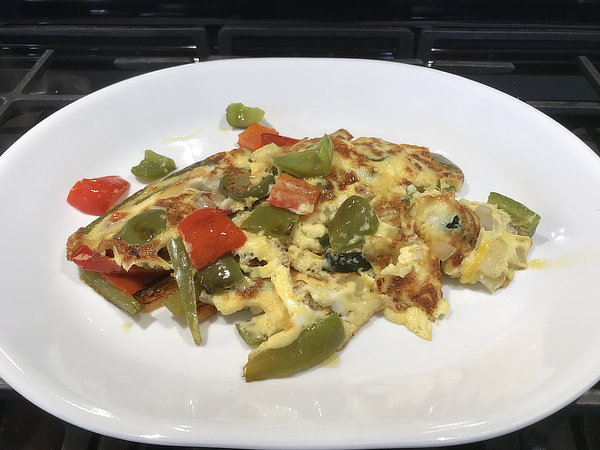 The final product.
THE TAKEAWAY:
Just a little encouragement and garden-talk during the middle of winter. I purposely grew a lot of peppers last season, knowing that there's good ROI (return on investment). And you absolutely cannot beat the taste of good quality homegrown!
Continue reading: When the garden fails while you need it most