How Many Loaves of Bread Every Week in Your Household?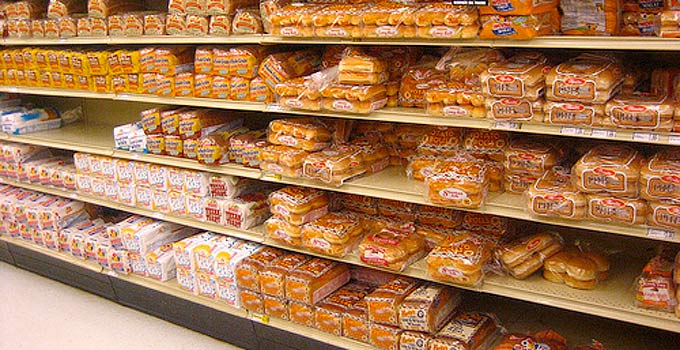 POLL question: How many loaves of grocery store bread do you go through each week in your household?
Just for fun, let us know your favorite bread too in the comments.
Why do I ask? It has to do with preparedness. You'll see (later).
Participate in our anonymous poll below:
This does NOT include hamburger buns, hot dog buns, any kind of rolls and/or buns. Only loaves of bread.
If you make your own bread rather than buying grocery store bread, go ahead and count that too…

Poll closed. Here are the results: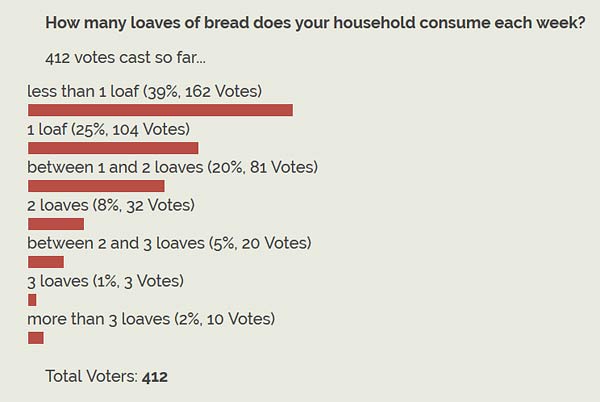 Bread loaves per week:
less than 1 (39%)
1 (25%)
1-2 (20%)
2 (8%)
2-3 (5%)
3 (1%)
more than 3 (2%)

What do you use the bread for mostly? Toast? Grilled Cheese Sandwiches? PB&J? Other?
(Today's post topic is a bit 'lighter', but we'll tie it in with preparedness later)
Update: Here's the tie-in:
Pounds of Flour or Wheat for Preparedness