---
Borax Multi Purpose Cleaner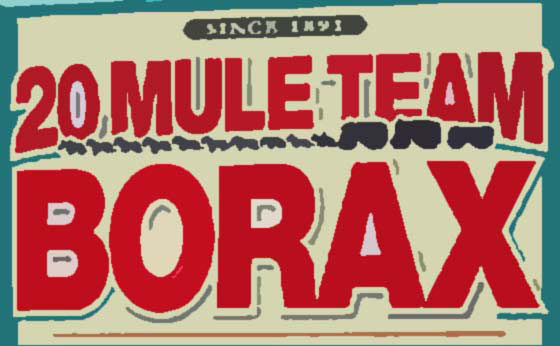 Borax is an affordable, natural cleaning, odor eliminating, eco-friendly cleaner that has seemingly endless uses around the home. Learn some of the reasons why Borax is a good prep cleaner, and how it can save you money by using it instead of special purpose cleaners which are much more expensive.
Here are some uses for Borax…


Today there are so many branded cleaners to choose from. Many of these cleaners are marketed towards specific cleanup purposes with their 'special' formulas. Here's the thing… More profits are made if they convince you that you 'need' these special cleaners… the one's that always seem to be re-formulated, 'improved', or 'advanced'.
The brands are constantly reinventing themselves and offering more choices and formulations, to train you into believing that you need many different types of cleaners, each with their own specific special purpose. Take a look in your closets to see how many different cleaner solutions that you have…
What in the world did our grandparents do back in the day, when these miraculous cleaning formulas were not available? Their homes must have been a dirty filthy mess without them!
One popular cleaner that was (and still is) used is named BORAX. Borax is a multipurpose powdery cleaner whose ingredient comes from a naturally occurring mineral compound of the element, Boron. Much of the world's Borax comes from the Rio Tinto Borax mining operation in Boron, California.
The most common brand is "20 Mule Team Borax". It has primarily been known as a laundry booster for whiter, cleaner clothes, but it has many other household uses. It cleans, disinfects, deodorizes, softens water, and neutralizes many bugs. Lets look at a few borax recipes…
Borax Recipes

Floor Cleaner (1/3 cup Borax, 1 gallon warm water, squirt of dish washing detergent, splash of ammonia)
Window Cleaner (2/3 cup Borax, 1 gallon warm water)
Toilet Disinfectant and Cleaner (1/2 cup Borax added to basin water, let stand for awhile, then clean with toilet brush)
Car Wash Cleaner (1/8 cup mixed with about 1.5 gallons of water)
Eliminate Urine Odor on mattress – handy for accidents while toilet training a youngster (dampen area, sprinkle and rub in Borax, let dry and vacuum)
Ants (mix equal amounts of Borax and powdered sugar, place near ant problem area – keep away from pets)
Carpet Stains (mix Borax with water to make paste, rub into stain, let dry and vacuum)
Unclog drains (dump 1/2 cup Borax into drain, let stand for 15 minutes, then dump in hot or boiling water )
Prevent Weeds from growing in pavement cracks (sprinkle Borax in cracks)
Garbage Disposer cleaner and sanitizer (dump 1/4 cup Borax into disposer, splash in just a little water and let stand for an hour or so, rinse with hot water)
Tile and Grout Cleaner (sprinkle Borax with just enough water to paste, scrub with brush)
Laundry Booster (add 1/2 cup Borax to wash load for brighter, cleaner, deodorized clothes)
Carpet Powder Deodorizer  (sprinkle Borax on carpet, let stand overnight and vacuum)
Flea Killer (sprinkle Borax on carpet, let stand overnight and vacuum)

Consider alternatives to some of the specialized cleaners today. Not all new products are any better than what our grandparents used.
If you have your own recipes with Borax, leave a comment and let the rest of us know…