Keep A Corded Phone If You Have A Land-Line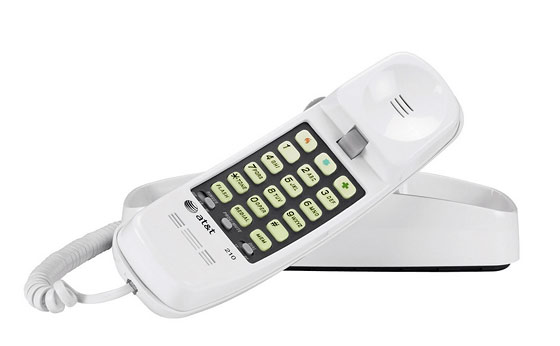 If you are of a preparedness mindset, and if you still have 'land-line' phone service, you really should consider getting your hands on an old-fashioned corded phone that doesn't have electronics requiring that it be plugged in to power it…


While many people are giving up their hard-wired land-line service for just cell phone service, you might think twice about it. While it's true that cell phone towers are a high priority to get back online after a power outage (and many have backup power), the fact is that a good old hard-wired land-line to your house may be even more reliable during a power outage.
The power required for a land-line corded phone to work is built-in to the land-line itself. You don't need a separate power source for it to work. The phone company supplies the power that your phone needs using the copper phone wires to your home.
The thing is, many people (including myself) connect cordless wireless phones to their land-line for convenience around the house and yard. This is all fine and good, as long as you also keep a corded phone backup – one that doesn't need batteries or plug into the wall outlet.
So even if the power goes out at home, your corded phone still gets it's power through the phone line. At the phone company office there is not only generator backup, but there is an extensive battery system which supplies power through the phone lines during a power outage.
It's a simple thing, but it could be a very important thing!
This is the one I have:
AT&T Corded Phone