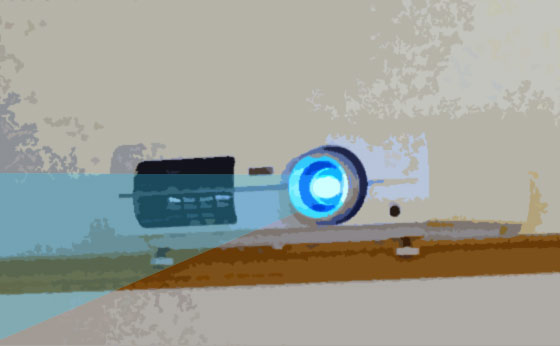 The best survival movies (or TV series) list is the result of a poll taken by readers on Modern Survival Blog in which hundreds of you suggested your favorite survival movies or shows.
Choosing the single best survival movie is certainly a subjective and individual choice. These might include plots of a post-apocalyptic, Armageddon or doomsday event, maybe wilderness survival or a natural or man-made disaster, a war plot, or perhaps a documentary or recounting of an actual 'survival' event, etc..
There are lots of movies (and a fair number of past and present TV series) which one might consider to be within a survival genre. Lets find out what your favorites are (your 'best' list)…


I've listed in order of popularity. Each section is alphabetized.
Best Survival Movies
(and TV shows)
#1
Jericho (TV, Seasons 1-2, 2006-08)

#2
#3
The Walking Dead (TV, 2010+) Season 1 2 3 4 5

#4
Red Dawn (1984)
The Book Of Eli (2010)

#5
The Day After (1983)
The Edge (1997)

#6
Survivors (BBC TV, Seasons 1-2, 2008-10)

#7
Alaska The Last Frontier (TV, 2011+)
Alive (1993)
American Blackout (2013)
Cast Away (2000)
Dual Survival (TV, 2010+)
I Am Legend (2007)
Panic In Year Zero (1962)
Revolution (TV, 2012+)
Survivorman (TV, 2004+)

#8
28 Days Later (2002)
All Is Lost (2013)
Contagion (2011)
Ultimate Survival Alaska (TV, 2013+)
Lone Survivor (2013)
Mountain Men (TV, 2012+) Season 1 2 3
On The Beach (1959)
Survivor (TV, 2000+)
The Stand (1994)
World War Z (2013)
Yukon Men (TV, 2012+)

#9
2012 (2009)
10,000 BC (TV, 2008+)
28 Weeks Later (2007)
30 Days Of Night (2007)
A Boy And His Dog (1975)
After The Dark (2013)
Deliverance (1972)
Doctor Zhivago (1965)
Dude You're Screwed (TV, 2013+)
Escape From LA (1996)
First Blood (1982)
Fortress (1985)
Gilligan's Island (TV, 1964)
Goodbye World (2013)
How I Live Now (2013)
Idiocracy (2006)
Little House On The Prairie (TV, 1974)
Logans Run (1977)
Lord Of The Flies (1963)
Lost (TV, 2004+) Season 1 2 3 4 5 6
Mad Max (1979)
My Side Of The Mountain (1969)
Night Of The Comet (1984)
No Blade Of Grass (1970)
Out Of The Ashes (TV, 2003+)
Remnants (2013)
Shackleton (2002)
The Andromeda Strain (1971)
The Colony (TV, 2013+)
The Day (2011)
The Day After Tomorrow (2004)
The Diary Of Anne Frank (1959)
The Divide (2011)
The Grey (2011)
The Mountain Men (1980)
The Omega Man (1971)
The Pianist (2002)
The Purge Anarchy (2014)
They Live (1988)
Threads (BBC, 1984)
Tomorrow When The War Began (2010)
Man vs. Wild – Ultimate Survival (TV, 2006+) Season 1 2 3 4 5 6
Vikings (TV, 2013+) Season 1 2 3
Z Nation (2014)
The Postman (1997)

Text list:
Jericho
The Road
The Walking Dead
Red Dawn
The Book Of Eli
The Day After
The Edge
Survivors
Alaska The Last Frontier
Alive
American Blackout
Cast Away
Dual Survival
I Am Legend
Panic In Year Zero
Revolution
Survivorman
28 Days Later
All Is Lost
Contagion
Ultimate Survival Alaska
Lone Survivor
Mountain Men
On The Beach
Survivor
The Stand
World War Z
Yukon Men
2012
10,000 BC
28 Weeks Later
30 Days Of Night
A Boy And His Dog
After The Dark
The Day of the Triffids
Deliverance
Doctor Zhivago
Dude You're Screwed
Escape From LA
First Blood
Fortress
Gilligan's Island
Goodbye World
How I Live Now
Idiocracy
Little House On The Prairie
Logans Run
Lord Of The Flies
Lost
Mad Max
My Side Of The Mountain
Night Of The Comet
No Blade Of Grass
Out Of The Ashes
Remnants
Shackleton
The Andromeda Strain
The Colony
The Day
The Day After Tomorrow
The Diary Of Anne Frank
The Divide
The Grey
The Mountain Men
The Omega Man
The Pianist
The Purge Anarchy
They Live
Threads
Tomorrow When The War Began
Man vs. Wild – Ultimate Survival
Vikings
Z Nation
The Postman