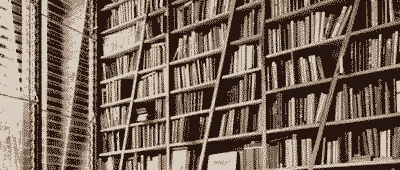 What are some of the survival preparedness books that you have on your bookshelf? Regardless of the specific sub-category, we would be curious to know some of your favorites, even related novels or reference books that would be useful during times when or after TSHTF.
Add your comment on your suggested survivalist or preparedness related book or books, and…
read what others have to say!
Here are a few books, in random order, to get you started.


Encyclopedia of Country Living, 10th Edition
This book is phenomenal! Besides offering general information on gardening and variations on the usual ways to prepare and preserve produce, Carla Emery includes thousands of other exotic and old fashioned recipes. That alone would be remarkable, but she doesn't stop there. She covers information on every aspect of farming and homesteading from buying a farm to delivering your own baby.


One Second After
The EMP event he describes might presently be improbable, but is certainly possible. Nicholas Taleb would undoubtedly recognize it as a "Black Swan" event: something that lies outside the range of normal experience, but that has a catastrophic impact.


Lights Out
The basic premise of the book is of a US plunged into chaos following an Electro-Magnetic Pulse (EMP) attack. If you aren't tracking at this point, an EMP attack is the destruction of the electronic infrastructure of the country using nuclear weapons detonated in space. These weapons create an EMP that fry anything connected to the power grid and anything with complex electronics. Cars Dead. Computers Dead. Most of the things we take for granted are just switched off. This causes a cascading failure that effects everyone in the country. Needless to say this is the end of the world as they knew it. Are you ready to fend for yourself … and your family?


Root Cellaring: Natural Cold Storage of Fruits & Vegetables
This book is a vast resource of information about root cellars, how to build them, and how to use them. The Bubels contend that even city apartments dwellers can arrange some sort of cold food storage area with a little imagination and a few suggestions from those who have done it before.


Nuclear War Survival Skills: Updated and Expanded 1987 Edition
With the destabilization of the balance of terror, we are back looking at the possibilities of nuclear wars, at least on a small scale. Kearny's book is dead practical on surviving in your house or in a quickly built shelter in the boonies.


SAS Survival Handbook, Revised Edition: For Any Climate, in Any Situation
This book was written by a professional soldier who was in the SAS, or the Special Air Service. For those not in the know, that's an elite unit of the British Army trained to carry out operations in ALL parts of the world. The book covers all you'd ever want to know about the essentials of surviving in climates such as: the polar region, mountains, seashores, islands, tropical regions, or even at sea.


Basic Butchering of Livestock & Game
Put bluntly; killing and butchering animals is not a pleasant business. Anyone who has hunted or helped slaughter on a farm can attest to this. You just have to jump in and do it. The author handles what some may consider a sensitive subject with honesty and straight-forward thinking. He also provides numerous tips and how-tos when it comes to handling and butchering several different kinds of animals.


All New Square Foot Gardening
For those of you who have not perused the book or are familiar with the new method, I'll sum it up for you: you build these four by four boxes–no tilling required–cover the bottom with weed blocker material, and then fill it with a particular mix that Mel says works like a dream. It is an easy-to-understand, and well-organized book for both novice and experienced gardeners.


The Vegetable Gardener's Bible (10th Anniversary Edition)
Ed Smith, an experienced vegetable gardener from Vermont, has put together this amazingly comprehensive and commonsensical manual. Ed's system is based on W-O-R-D: Wide rows, Organic methods, Raised beds, Deep soil.


U.S. Air Force Survival Handbook
A Marine told me the Air Force survival manual was the best bar none. A comprehensive manual of proven wilderness survival tactics for every situation. Written for use in formal United States Air Force survival training courses.


Handbook to Practical Disaster Preparedness for the Family
The Handbook to Practical Disaster Preparedness bridges a very important gap between survivalism and preparedness. In the text, the author outlines effective, but more importantly, achievable, steps that your family can take to prepare for a wide variety of dangerous events. The book is a family-friendly guide, discussing the importance of creating a balanced food storage plan that the entire family can live with, objectively reviewing which water purification methods leave water tasting the best – important for finicky drinkers, and discussing how best to care for children and elderly family and friends.
These books are just a tiny, tiny sliver of what is out there. Go ahead and add some of your own to this list – leave a comment.