Rain Gear Items For Your Preps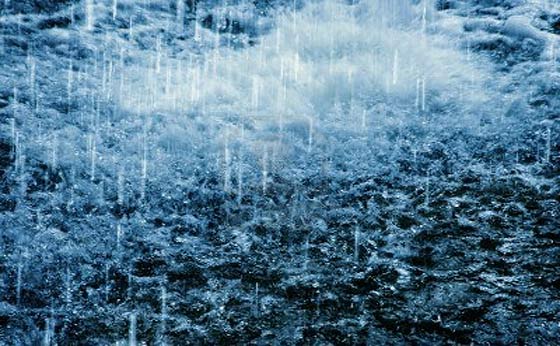 Rain gear (mostly items to be worn on the body) is an important part of one's survival preps within the category of clothing. Staying dry during inclement rainy weather will reduce the likelihood of hypothermia, and will allow you to work more comfortably outside, will lengthen the time that you can survive outside.
The following is a list of rain gear items that you may wish to consider procuring if you have not already done so…


Raincoat. Raincoats are typically not insulated or padded, although often contain not only an outer layer but also unique materials and layers which enable 'breathing' – an important attribute for body moisture to escape. In cold weather, simply wear a jacket or layers of clothing underneath the raincoat. Many raincoats include hoods to cover the head, but separate rain hats are an alternative.
Rain hat. Sou'Wester hat. Some rain hats are better than others at protecting your head and back of the neck from wind-swept rain. They are made from various materials and shapes, each with their own attributes and style.
Poncho. A rain poncho is made of waterproof material with openings for the head and the arms. It drapes over the body. Some advantages of wearing a rain poncho include it's size variability and it can be more easily worn over a warm jacket or coat. With the poncho you can "hunch down" under some trees or bushes and have a sort of personal "tent". A poncho AND rain paints are a very good combination for staying dry in the rain.
Parka. A parka is a type of coat with a hood, often lined with an insulating material. Parkas are hooded jackets that offer warmth as well as rain protection (depending on outer material). Some parkas have a removable fleece lining.
Rain pants. A raincoat will keep your upper body dry, but don't forget about your legs…
Mens rain boots. Womens rain boots. Usually made of rubber and-or synthetics. While waterproof or water-resistant hiking or work boots are often appropriate, purpose-built rain boots may be a better choice in some environments. Thick socks may be needed to keep feet warm and comfortable.
Gaiters. These will eliminate any water "creep" up your legs and keep rain water from draining into your shoes or boots, especially if you are performing a lot of exerting tasks outdoors in the rain. Great for the snow too.
Umbrella. Although not worn on the body, they will provide more coverage and rain protection over your body. Good for short-term use. It's a good idea to keep one in your vehicle for each person. Available in many sizes and designs.
Tarp. They come in many sizes, colors, materials, strengths, and thickness, usually with grommets around the perimeter for easy attachment of lines. As you know, tarps have a multitude of uses, including protection from the rain. It's a good idea to keep a variety on hand.
Trench shovel. Use for digging water runoff trenches around and away from objects like tents, shelters, or other things.
Goggles. If it's pouring and wind-swept rain, wearing goggles will greatly help your vision. Without them, your instinct is to look away or down from the rain.
Plastic stretch wrap. Non-adhesive plastic wrap will not only secures boxes and items during storage or transit, but will also protect these items from rain. I've seen it wrapped around the open frame of a tractor cab to protect the driver from the elements, wrapped around pallets of boxes, and other sorts of use-case scenario wraps.

Regarding clothing for the rain, look for Gortex garments. Gortex makes for a great 'breathable' outer shell, while allowing water to run off it's surface. It's worth the extra money. Be sure to keep Gortex out of blazing hot cars on sunny, hot summer days. Wash it on gentle cycle using a very mild detergent in small quantities and let it drip dry. Goretex and other breathable membrane garments will leak water when they are dirty.