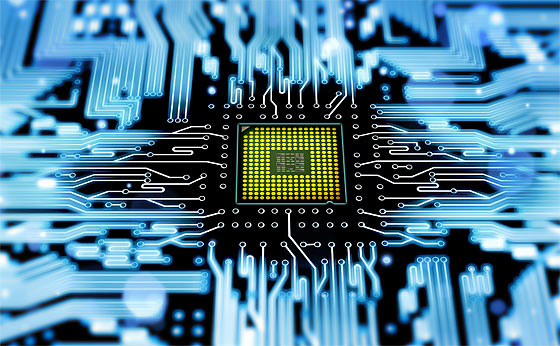 Which specific types of electronic devices may be useful for emergency preparedness?
We sometimes talk about the preparedness basics such as water, water filters, food, food storage, etc.., but this time lets consider the electronic 'gadgets' or electronic systems that may be beneficial towards preparedness in one way or another…

First, before someone beats me to it and says, "What about an EMP? Wouldn't these things be useless after an EMP event?", maybe yes, maybe no. But lets not focus on that. If anyone is concerned about the effects of EMP on electronics, you should keep your important electronic 'backup' items in a Faraday Cage for 'just in case'.

Alternative Energy – Solar Power
The first thing that comes to mind for me regarding electronic 'preparedness' devices or systems is alternative energy systems (alternative from that of the 'grid'). A solar powered alternative energy source.
-Solar Panels (converts solar to DC voltage/current)
-Charge Controller (utilizes solar DC power to charge batteries)
-Inverter (coverts DC to AC household voltage)
-Battery Bank (stores energy for overnight, etc..)
Alternative Energy – Generator
A portable generator is an excellent power source to keep your refrigerator, freezer, and other such things running during a relatively short-term emergency. You can buy inexpensive generators with basic functionality or you can seek out more expensive generators/inverters which provide smooth pure power (better for electronics) and many of them are comparatively very quiet. The following is such an example – unbelievably quiet…
'Yamaha EF2000iSv2' 1600/2000 Watts
Handheld 2-Way Radio Communications
Another electronic device useful for preparedness are portable handheld 2-way radios for general local vicinity communications. We use these all the time around here and I can think of many practical uses for them. Whenever Mrs.J or I are out on the property beyond the vicinity of the house, we bring a 2-way radio for comms back to base (just in case). A VERY useful function would be security during a time of concern – when you might have someone (or more) out on security patrol, etc..
Handheld FRS/GMRS 2-Way Radios
HAM Radio
There are a variety of radios for general communications. Some involve knowledge and expertise to operate. The so called 'HAM Radio' requires licensed operation (to transmit), however it is my understanding that during an Emergency (one that is affecting you) – this requirement is generally waived by the FCC (although you still have to know what you're doing to successfully transmit and receive). Great distances can be achieved via HAM Radios (depending on atmospheric conditions and other factors).
CB Radio
The CB Radio is generally good for local communications and with a good antenna and location your transmissions may travel many miles. No license required.
Handheld 40 Channel CB Radio
Weather Alert Radio
Especially if you live in an area where a tornado might spin up, or any other type of severe weather, you should really have a weather alert radio.
Midland WR120-EZ
Battery Operated Portable AM/FM/Shortwave Receiver
A general purpose radio to receive information about what may be going on during an emergency situation. Local AM will be broadcasting information (if able) and you may gain more information while listening on shortwave/HAM bands.
TECSUN PL-380 MW/SW/LW
Solar/Crank AM/FM Radio
A simple AM/FM/Weather radio with the ability to recharge via solar power or crank (wind up) will assure reception without the grid…
C. Crane Solar/Wind-Up Radio AM/FM/Weather/LED Flashlight
Handheld Flashlight
There are literally countless makes and models of flashlights. Every time that I look, I find another one that 'I want' 😉 With that said, the following handheld flashlights are insanely bright…
Rayovac The BEAST (2000 Lumens)
Streamlight Pro Tac (2200 Lumens)
ROMER Handheld Searchlight (6000 Lumens)
Headlamp Flashlight
There's no substitute for a hand's-free flashlight – a headlamp. This one also has an additional red LED for night reading while maintaining your night vision.
Headlamp Flashlight
Rechargeable Batteries
The most common size battery, the 'AA' size, is now available as a rechargeable battery. The absolute best that I currently know of are the following:
Panasonic 'eneloop' rechargeable battery
Battery Charger
Both a traditional (quality) battery charger and a solar-powered battery charger is a good idea for preparedness.
Maha Professional Charger for 8 AA/AAA/C/D NiMH/NiCD Batteries
C. Crane Solar 11-in-1 Battery Charger
Goal Zero Guide 10 Plus Solar Recharging Kit

Okay, those were a few 'electronic' related ideas to get you thinking… What other electronic gadgets or electronic systems might be good for emergency preparedness?