How To Keep Track Of Your Ideas And Lists During The Day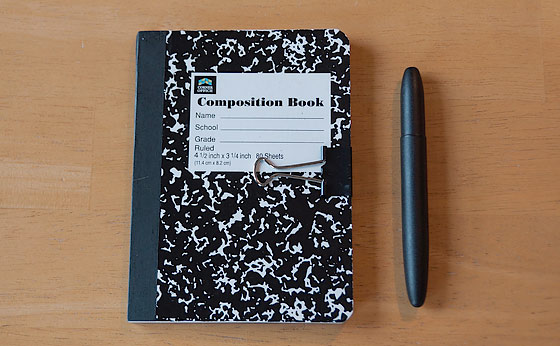 Throughout the day there are likely many times when you might think of something that you need to do or want to do, a project idea, a prep idea, or maybe something that you want to add to a 'buy' list, etc..
Here's the problem… How do you remember all of those things that you might think of as you go about your daily life, and then take action on them?
The older you get, the more you forget ;) Unfortunately that's just the way it is. However even for the younger folks, you might not remember 'all' of those ideas you had throughout the day…


Here's what I do.
I keep a mini pocket notebook and a 'bullet' 'space pen' in my pocket!

I might get one of these:
Refillable Leather Mini Composition Cover

I can write a quick note faster than I could type it into an electronic device, so I do it the old-fashioned way.
This small notebook stays with me throughout the day and fits easily in one of my cargo pants pockets with plenty room to spare. It is part of my every-day-carry (EDC) with my pocket knife, etc.. and it has become habit every morning to include with my other pocket carry items.
CAUTION: When run through the washing machine, your notes may become difficult to read ;)

From time to time I will transfer my pocket notes to other lists which I keep on various pads of paper – typically near my computer, on the desk – although I do keep separate lists downstairs in the 'tool room' for my next run to the hardware store..

I use a small binder clip to keep the notebook closed while in my pocket. It keeps the pages from opening or 'stuff' getting in there to mess it up.
I love the small little 'space pen' because it will fit in my pocket and it has a cap that will ensure that no ink will leak out (a click-pen will likely get clicked in your pocket – whoops). A pencil is not preferred because the led will break, poke holes through your pants, etc..

In summary, I thought that I would share this simple but effective technique which has been working for me. I tend to think of all sorts of ideas and things throughout the day – so I write it down. Some of it will get scratched off later (not all my ideas are good ones ;) ), but it sure has helped to keep track of things…