The Mother Of All Swiss Army Knives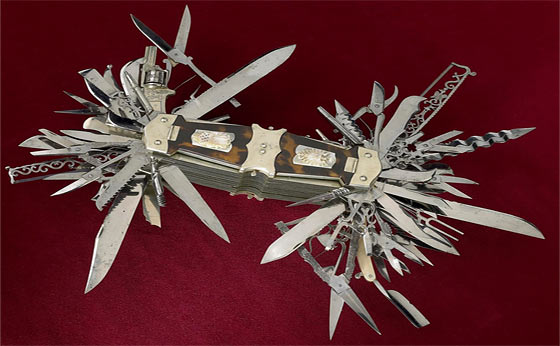 The Mother of All Swiss Army Knives, a multi-tool created by John S. Holler in Germany sometime around 1880. The knife predates the Swiss Army Knife, which started production about a decade later in 1890.
Check this out…


The multi-tool has 100 functions, including every type of blade imaginable.
It has a serrated blade, dagger blades, shears, scissors, an auger, a corkscrew, saws, a lancet, button hook, cigar cutter, pens and pencils, mirror, and a straight razor.
You can even use this tool to tune a piano, as it has a piano tuner built in.
It even has a butter knife so you can butter your toast.
But that's not all…
This is a multi-tool you can actually bring to a gunfight! (laws permitting ;) )
It has a fully functioning .22 caliber five-shot revolver.
And as if that's not enough, the handle-covers of the multi-tool open up to hold picks, tools, and even mini folding knives.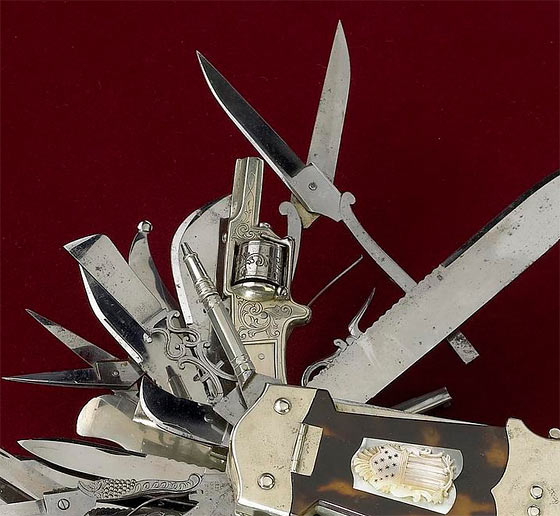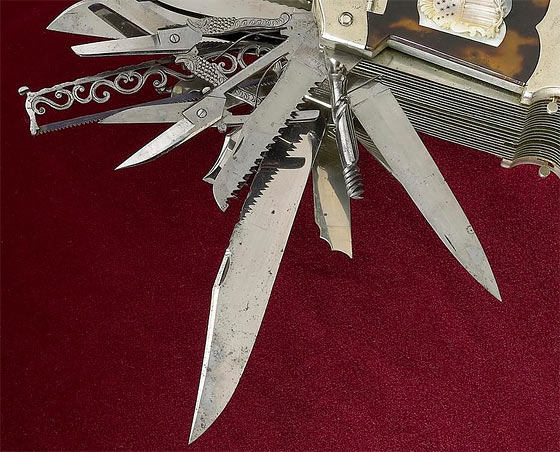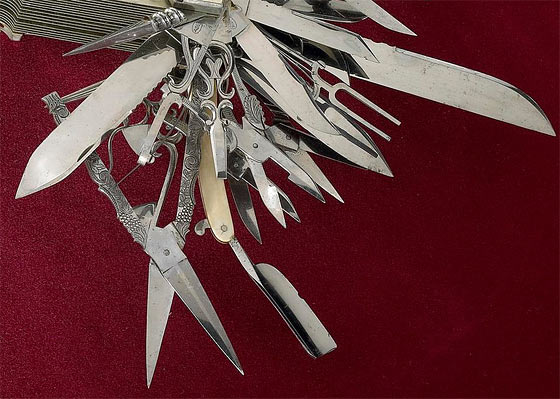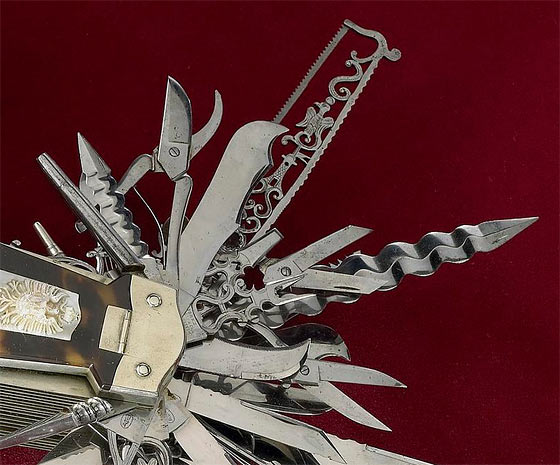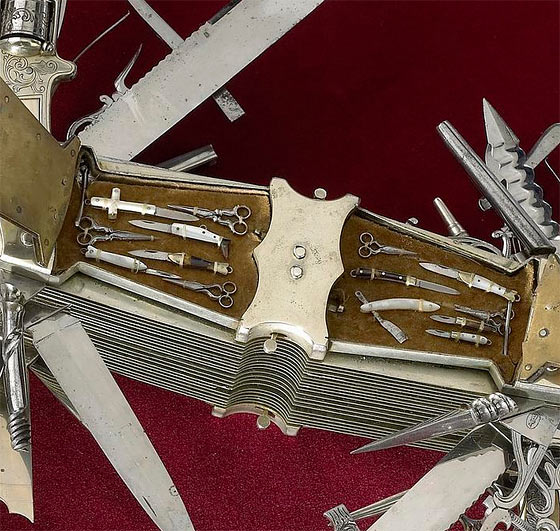 Photos: Smithsonian Institution, National Museum of American History

A multi-tool is an excellent prep item and they come in a wide array of sizes and functions. While the one shown above may be a bit over-the-top (an understatement) for 1880, today we have the luxury of choosing almost any combination of what we want…