The Most Popular IWB Holster With Belt Clip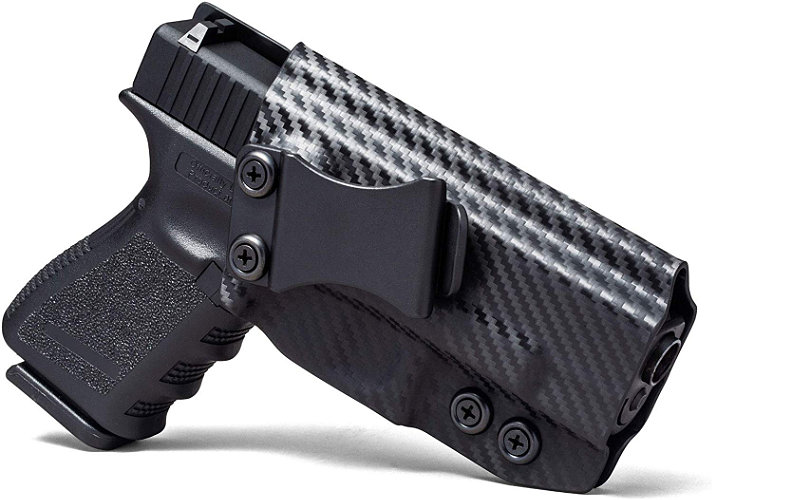 This one certainly is the most popular belt clip holster for inside the waist band, concealed carry. By far.
Belt Clip Holster
Belt clip holsters have a desirability. Obviously, you don't have to take part of your belt off to thread the holster loops. Which can be a bit of a challenge, depending on your holster configuration.
It can easily and quickly be affixed. Similarly, removed.
There are pros and cons to nearly every choice. One might argue that a belt clip holster may not be as secure, or may wiggle more than a holster with two fixed loops.
However given the stark popularity of the following IWB holster, the belt clip doesn't appear to be an issue.
Concealment Express IWB KYDEX Holster
(potential amzn commission at no extra cost to you)
They have a huge range of pistol model selections: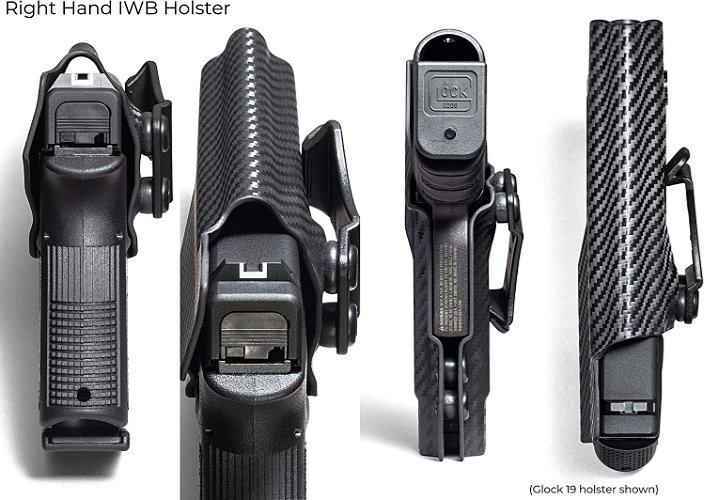 The reason I'm writing about this today is having researched and ordered a IWB holster (with belt clip) for a G43.
I was surprised shortly after starting to search for what's popular, best reviewed, and Made in USA. The "Concealment Express" brand stood out as the best (at least most popular) choice, given the price range.
It's not expensive. And it's not a cheap one either.
I'll report back when I get it, and try it out. But I think it's going to work out just fine.
Your Favorite Belt Clip Holster and Features
Holsters are one of those things that you probably have a lot of. Why?
Not only are they for varying carry methods, but we often buy one and then don't like it, or how it fits. Then we try another…
They're made from a variety of materials. Each with their own characteristics, pros & cons.
Some feel more secure than others (retention). And some of them have adjustable retention.
There are those which are uniquely formed to the shape of your pistol model (e.g. KYDEX).
Certain holster models may have some additional adjust-ability too. Such as the "cant" (the angle at which it's set).
So what about you? What do you like? Or don't like?
Continue reading: Semi-auto or Revolver For Concealed Carry?