Fence Ideas For A Vegetable Garden
A potential and probable problem for nearly any vegetable garden is that of keeping animals out. After all the hard work, labor, and TLC that goes into one's vegetable garden, all it takes is for one or two hungry rabbits or deer to 'clean you out'.
With all the various critters who would like nothing more than to eat up your vegetable garden, a fence is a very good defense.
The question for you is this: What has been your experience with fencing a vegetable garden? What has worked and has not worked?
I'm about to embark on a fence project this Spring and will be fencing in an area which will contain a number of 4×8 raised garden beds. I will be building it myself, and will probably opt for a sort of wood fence with chicken wire, rather than a chain link fence (just my preference). There are a number of ways to go about it, and I'm looking around the internet at pictures and ideas as well as the experiences from others who have adapted a fence for their own vegetable garden.
There are concerns such as adequate height (with or without a deer problem), the various methods of deterring deer from jumping over, various types of wire and designs, things to watch out for – or "don't forget to do this or that!", etc..
I figured that I would ask the audience for their own experiences – which may also help others who happen across this post over time…
Here are a few random pictures of fences around vegetable gardens that I extracted from the web. There are zillions more (all which make for great ideas).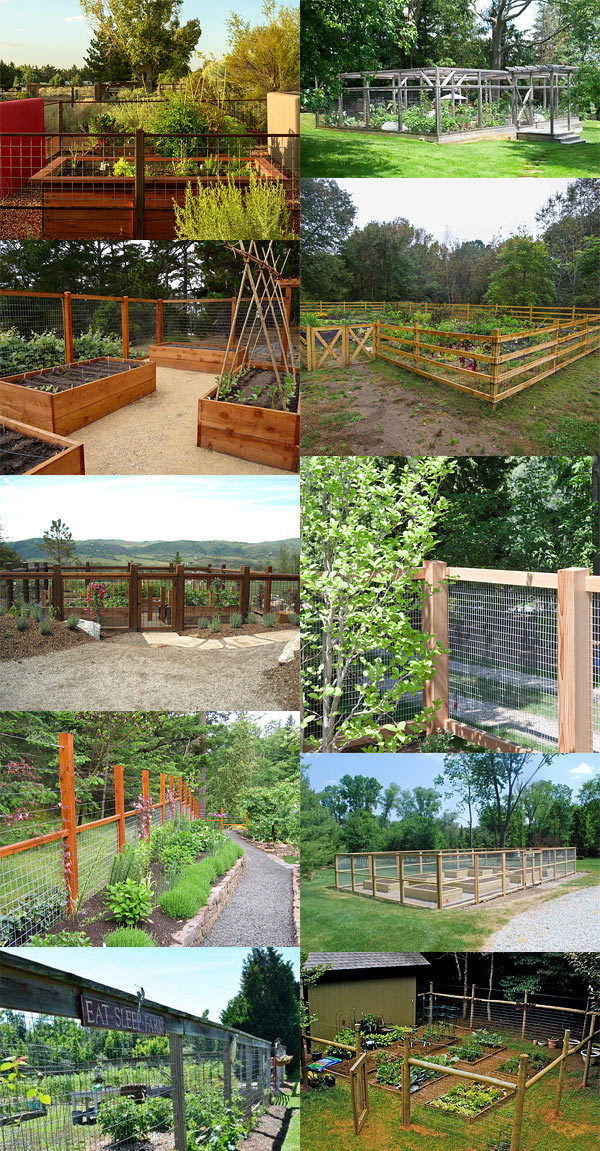 What's your opinion about vegetable garden fences?