Start Planning Your Garden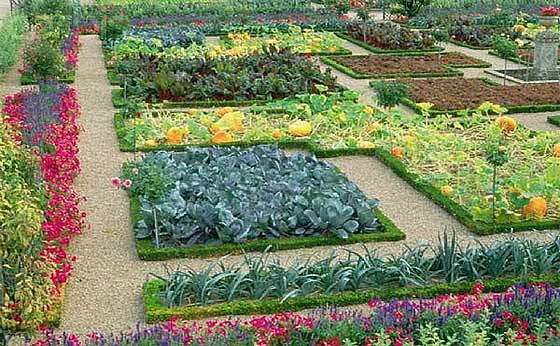 With the new year upon us, it's time to start planning your garden. For some, your planning (and seedlings) are already under way. For others (further north?) you may not have thought much about it yet with the cold and snow.
The thing is, planting time will be here before you know it…
Plan your garden
It's good to have a plan.
Even if only for a guide or to get you thinking about the upcoming project.
Start planning your garden spaces
When it comes to gardening, there are some who think that they don't have enough outdoor space to grow a garden. My answer to that is: You would be surprised how little space you need to grow some productive food that you can enjoy!
Even if you don't want to dig up part of your yard, there are ways around that issue which will enable decent growing of vegetables.

So, what are your options?
Simply section off a sunny part of your yard for a garden. If there's grass there now, you'll have to dig up the sod.
Look around and maybe you'll find an area with no grass which could be easy to implement as a garden space. A strip of earth – a foot or two wide along an edge might produce a surprising amount of food. Look around for these places that are hiding in plain sight.
Even a 4×8 foot space will produce some plentiful bounty (look into square-foot gardening).
Raised beds might be your perfect garden. They're fairly easy to build with planks of wood, logs, stones, etc..
Container gardening is a great way to overcome limited space. You can choose varying size containers, and they're perfect for a deck.
Here's an idea that not everyone will consider — use your existing landscaping to squeeze in some food producing plants or vegetables. You might be surprised to find out how just a little bit of space between bushes or shrubs, etc.. will produce good eating food. Let's call it 'landscape gardening'.
Point is… start thinking about it. Sketch up a rough diagram on a sheet of paper. Start deciding what you will grow this year. If you're going to start seedlings indoors yourself – you better get started… Winter is almost over!