The Vegetables That You Will Grow More Of This Year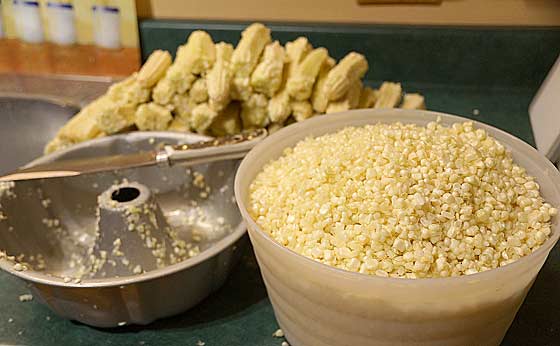 Lets talk garden. It's the time of year again when many of us are planning or even planting our vegetable gardens.
The question for today is:
Which vegetables are you going to grow more of this year, and why?


As we all improve our gardening skills, we discover many things including which vegetables grow better in our own unique climate and soil conditions. We also discover which vegetables that we like to grow better than others.
Maybe you enjoy preserving one variety over another.
Maybe you enjoy the eating or the taste of one over the other.
Maybe you have a "green thumb" with certain vegetables over others.

There may be lots of reasons why you choose the vegetables that you plant in your garden.
As we learn, we make adjustments for the following growing season. Some of those adjustments might involve growing more of one type of vegetable than the previous year.
For us (for example) we are going to plant more corn than last year. We had much better success than we anticipated so we're going to stick with what works and plant more of it ;)
We're also going to plant more potatoes. Again we had very good success with them last year. I also experimented through the winter and discovered that one method of storage lasted 4 months before they began to grow eyes and soften too much. That was a pleasant surprise! So now I'll grow more and some will be stored knowing that I'm good for 4 months and we will can the rest.
So the two vegetables that I will be planting more of this year will be corn and potatoes.
What about you?