What Garden Vegetables Are You Planting This Year?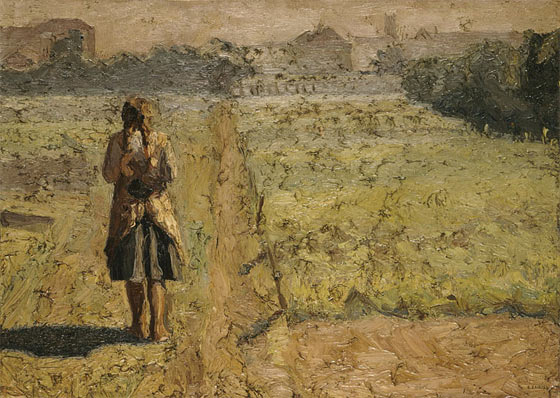 Participate in our poll which asks "What garden vegetables are you planting this year?"
Then come back and visit to see the list of which vegetables are the most common or popular in the garden after more people have participated in the poll…
If your vegetable isn't on the list, let us know what it is by leaving a comment. And/or simply comment on how your vegetable garden is doing this year…
UPDATE: Poll results are in for the most popular garden vegetables:
The most popular garden vegetables
Based on our poll results with 226 participants and 2620 total votes, the following list of garden vegetables are sorted in order of popularity.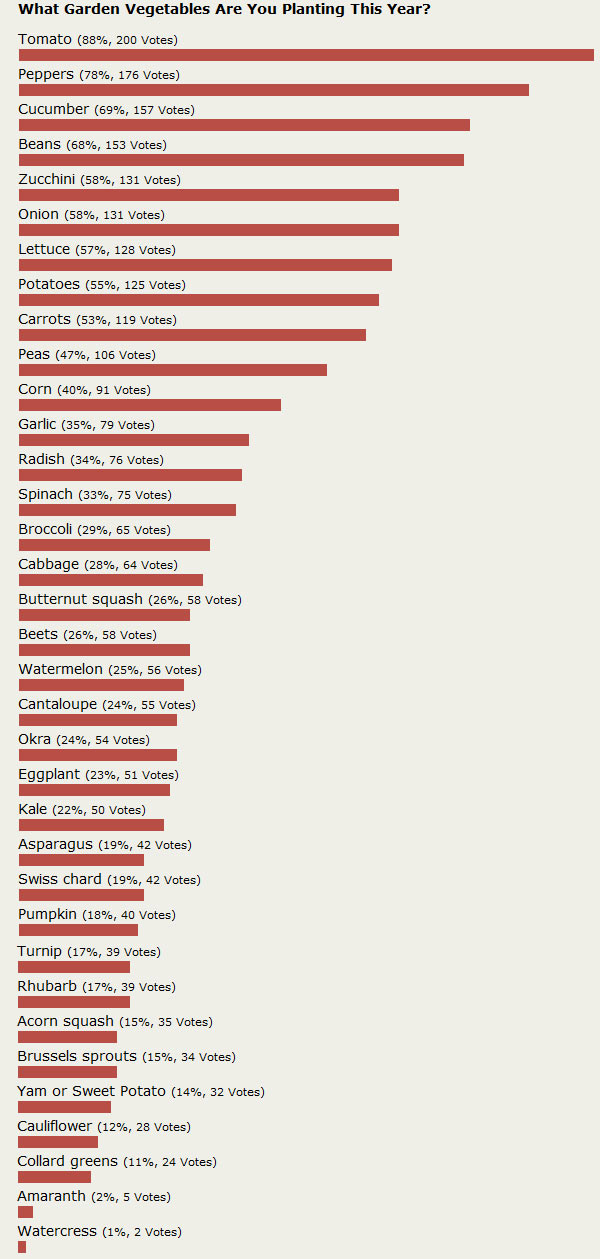 As expected, tomatoes are the number one most popular garden vegetable. There's nothing better than the taste of a freshly picked home-grown tomato!
Here's the list:
1. Tomato
2. Peppers
3. Cucumber
4. Beans
5. Zucchini
6. Onion
7. Lettuce
8. Potatoes
9. Carrots
10. Peas
11. Corn
12. Garlic
13. Radish
14. Spinach
15. Broccoli
16. Butternut squash
17. Beets
18. Watermelon
19. Cantaloupe
20. Okra
21. Eggplant
22. Kale
23. Asparagus
24. Swiss chard
25. Pumpkin
26. Turnip
27. Rhubarb
28. Acorn squash
29. Brussels sprouts
30. Yam or Sweet potato
31. Cauliflower
32. Collard greens
33. Amaranth
34. Watercress