Where Are You Buying Your Vegetable Garden Seeds?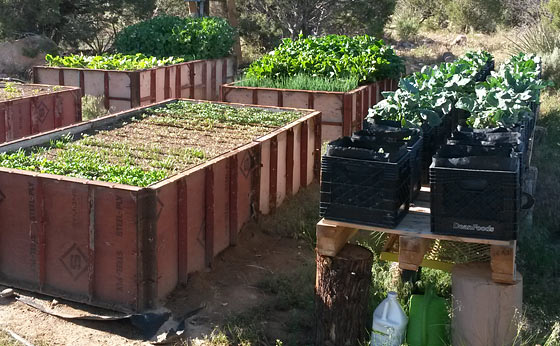 You might ask (or be wondering), "Where is the best place to buy seeds for the garden?" Maybe it doesn't matter much, but then again maybe it does. Do you care to share your preferred supplier or retailer where you buy your seeds?
Spring is coming and hopefully you're beginning to plan this year's vegetable garden, or maybe you have already started some seeds indoors.
Did you (or are you) simply going to visit a local retailer to buy your seed packets or are you going to order them online? Or are you going to wait until planting time to buy 'starter' plants?
It might be interesting for those who read the blog to discover what others are doing in this regard…


With that said, from a preparedness standpoint, a preferred method of acquiring seeds for a self-sustaining garden is to save some of the seeds from the previous season. Otherwise the ONLY way to get seeds next year will be to buy them somewhere…
I realize that most people don't do that, but it's a thought to consider as you move forward with your gardening. The main thing though is to actually get a garden in the ground!

For your interest, last year I had polled the readers here for which garden vegetables they were going to plant, and the following are the top-10 that you grew last year:
1. Tomatoes
2. Peppers
3. Cucumbers
4. Beans
5. Zucchini
6. Onions
7. Lettuce
8. Potatoes
9. Carrots
10. Peas
From a perspective of calories, the following vegetables have more calories than others:
1. Beans
2. Yams
3. Potatoes
4. Corn
5. Peas
6. Parsnip
7. Squash
8. Kale
9. Beets
10. Onions

Okay, lets hear from you!