A Small Do It Yourself DIY First Aid Kit
It's easy to make a small diy first aid kit. There are plenty of practical scenarios for having a small first aid kit with you.
While it's certainly sensible to have a decent size well-equipped first aid kit at home, lets talk about putting together a simple small diy first aid kit for other places or purposes. Why? Because you might not need a fully equipped professional First Aid Kit for every single use-case scenario.
A minimalist (Ziploc bag) first aid kit. It works well for me. I can just slide it into a small space in any of my packs. Even if the pack is full, there's a way to get it in there… Actually, I just leave these Ziploc bag first aid kits in the various bags so they're always there.
One such bag is the Versipack. Mrs.J and I each have one. They are practical for many varying uses. One of which is for a day-hike, wherever that may be.
(Here's an example of what I mean by 'Versipack')
(view on amzn)
And this is the particular one that we use: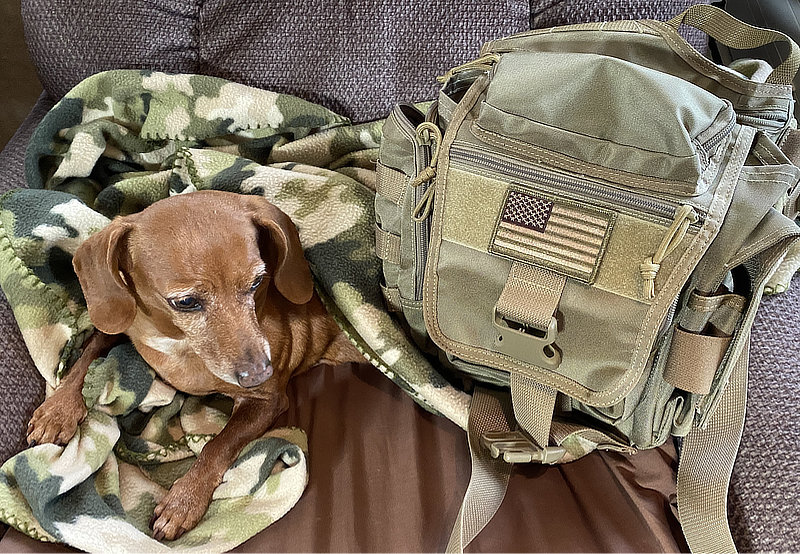 Or maybe you put together a diy first aid kit for your purse? Or to keep in a compartment on your 4-wheeler ATV? Your boat? Vehicle? Your range bag? Fishing, hunting, camping, hiking…you get the idea. There are plenty of uses.
And, depending on the use-case, you might tailor it to some extent (especially the range bag, for example).
Why do I do keep a First Aid Kit in a Ziploc bag? One reason is there's no extra bulk or weight when using a Ziploc bag. And there is the advantage of being able to see right into the Ziploc and what's inside. Another big reason? It's waterproof.
What Items To Keep in a Small DIY First Aid Kit
Good question! It seems that I'm changing it around from time to time. Admittedly the problem that I have is that there's always a good reason to add more items. However, then it gets too big! There's really no right or wrong first aid kit, so do what works for you.
I might tailor it depending on what I'm going to be doing and where I may be going (with the associated risks thereof). However I do keep the basics in there for starters.
Various size ordinary band-aids for ordinary cuts
Absorbent compress dressings
Butterfly closure bandages
Triangular bandage
QuikClot clotting sponge or clotting gauze
Antiseptic wipe packets
Small tube of antibiotic ointment (e.g. Neosporin)
Various size sterile bandages (2×2, 3×3, etc..)
Gauze wrap / Self adhesive bandage wrap
Packet of Ibuprofen tablets
ACE bandage for sprain (I may keep this separately)
Tweezers (for those nasty slivers)
Additional suggestions:
Latex, vinyl, nitrile gloves (Vinyl Medical Exam Glove, Latex Free)
Super Glue (emergency stitch)
Israeli bandage (they're already vacuum sealed in a bag)
Aspirin (heart attack? chew two tablets, call 911) (Not for children under 15)
More input:
Take a First Aid course
Know CPR
Allergy medications
Antacids
Chap-stick
Sutures, syringes and lidocaine to stitch cuts
Benadryl
Imodium
Dramamine
Eye wash, eye drops
Rehydration pack
Blister band aids
Burn gel
Burn bandages (non stick)
Like I said, your small diy first aid kit could get bigger and bigger… Where to stop? What to include? It all depends. What are your thoughts?

[ Related articles:
How To Use The Israeli Bandage
Stretch Wrap Self Adhering Bandage | A Must-have First Aid Supply