THE Best Bread Machine For Bread Lover's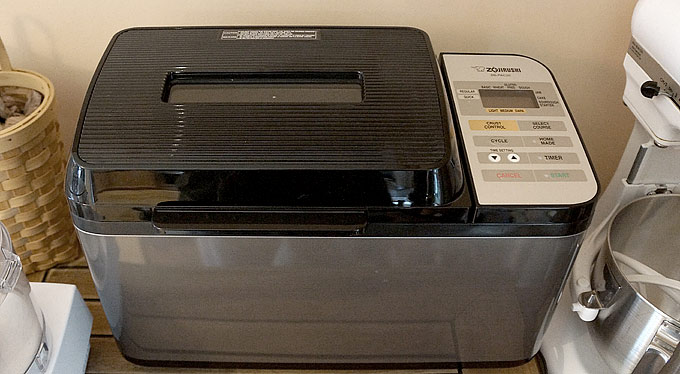 I have no doubt whatsoever that this 'Zojirushi' is absolutely the best bread machine for the bread lover's kitchen.
Remember, you get what you pay for.
Despite the higher cost of this bread machine, trust me – it's worth it!
Why do I say that? I have one…
I have been completely satisfied with it's outstanding performance for years.
Zojirushi BB-PAC20 Breadmaker
I recently made another delicious bread and just had to post about the attributes of this particular bread machine and why I like it.
While there are lots of good bread machines to choose from, many are less than great. If you're looking for the best, look no further… In my opinion the Zojirushi BB-PAC20 is subjectively the best.
Here's why:
Reasons Why the 'Zojirushi' is the Best Bread Machine
Longer Tub For 'Normal' Size Loaf
First of all, while the loaf size is not the same as store-bought, it is longer and more rectangular than most typical bread makers. You are able to make a bigger loaf (2-pounds).
Additional Heater Element On The Lid
Most bread machines have one heater element. Rather than baking in an uneven way, this Zojirushi has an additional heater in the lid for even baking.
Gluten Free and Custom Menu settings
For those who are sensitive, there is a gluten free custom menu.
Multiple Preset Bread Menus
Basic bread, wheat bread, sourdough starter, dough, jam, cake, quick bread… I like the setting for extended kneading time which helps knead heavier flour such as whole wheat and rye flour thoroughly.
Dual kneading blades
It's just better. Because thorough dough kneading and a higher rise. Paddles remain in the pan, not the bread, and separate easily after briefly soaking the cooled pan in warm water. Mrs.J likes how this bread machine kneads and will sometimes use this feature for the dough and then bake in the oven.
Quick baking cycle
Need a loaf fast? This particular baking cycle makes bread in about 2-hours.
Home Made Cycle
If you don't like the way the presets bake your bread (perhaps baking it longer than your liking), you can use the Home Made cycle. This allows you to program the knead, rise and bake times to create your own perfect bread just the way you like it. We regularly use this feature.
Delay start timer
Set it and forget it. Want some fresh bread just before dinner time or first thing in the morning?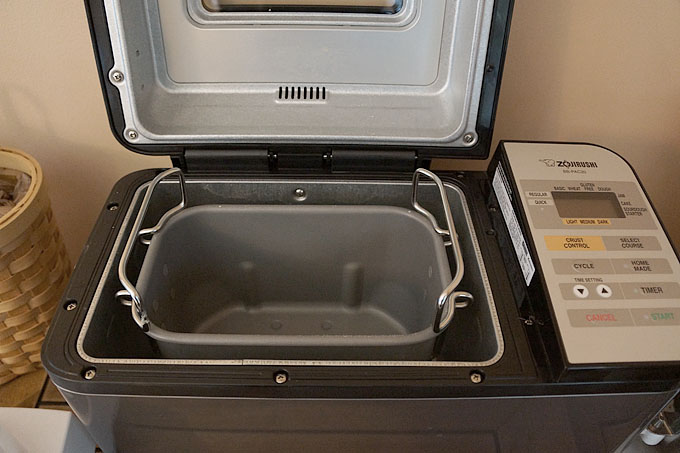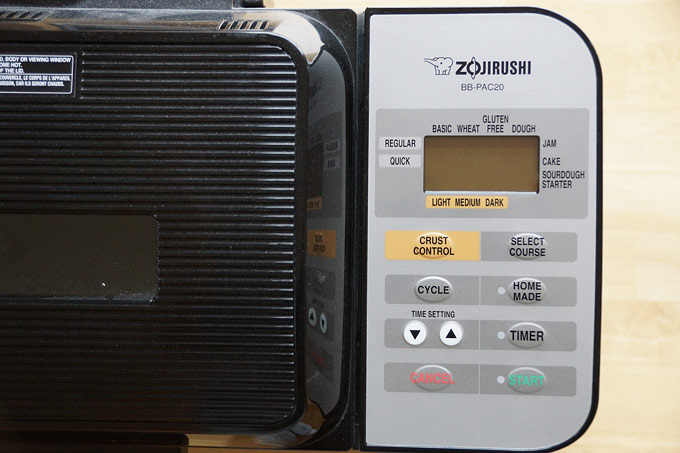 The Best Bread Machine For The Bread Lover's Kitchen
There are additional features too, but in conclusion those listed above were important and part of the reason I chose their bread machine. An important part of general preparedness is one's abilities in the kitchen. While this is not baking bread entirely from scratch, it is a step in that direction while using all of your own ingredients to make a healthy and delicious bread.
Note: The health aspects of controlling the ingredients that go into the bread may be significant in today's world of preservatives and ingredients that you can't pronounce… I truly enjoy knowing every ingredient that I choose to put in that bread machine and therefore a healthy bread!
Note: The following bread machine recipe book is a great resource:
The Bread Lover's Bread Machine Cookbook
Note: I know this 'best bread machine' is way expensive and consequently will not fit everyone's budget. I get that. I'm just putting my opinion out there for those who are into it. While we still buy store-bought breads from time to time, we've been making home made bread for years. Simply delicious…
Related article: An Electric Flour Mill For Your Own Homemade Breads
Related article: Choosing a Hand Grain Mill