We just made solar oven bread, so I snapped a few pictures and thought I would share this simple bread recipe we used today.
1 cup milk
1 egg
1 Tablespoon butter
3 cups freshly milled wheat flour
2 Tablespoons sugar
¾ teaspoon salt
2 teaspoon yeast
2 Tablespoons wheat gluten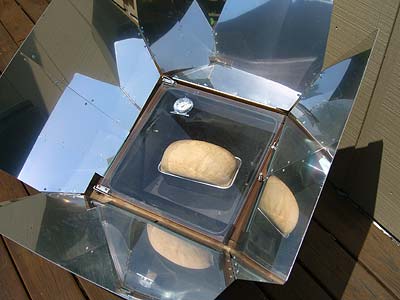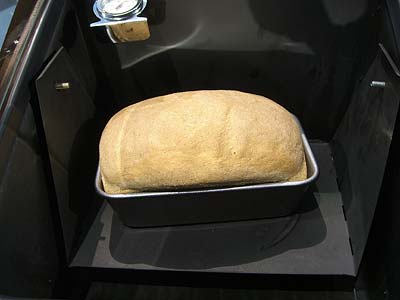 Mix together and knead for apprx. 10 – 15 minutes. Cover and let rise for 1 hour.
Remove dough from mixing bowl, deflate and knead for about 5 minutes.
Place in a greased bread pan. Cover and let rise for an hour.
Bake in solar oven.
The time in the solar oven will depend on it's temperature. Today it was about 300 degrees F, and it was in there for about 50 minutes.