9 Electric Power Grid Substations Will Bring It All Down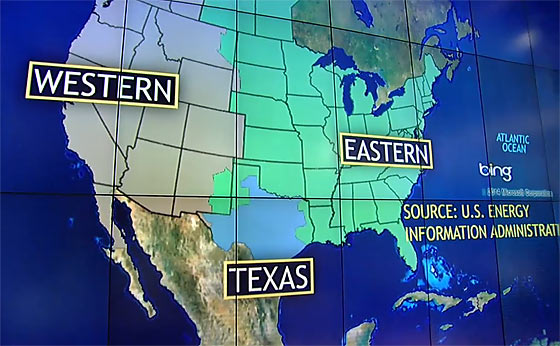 Attackers could bring down the entire power grid of the United States in just a few moves, according to a report from The Wall Street Journal.
Federal analysis says sabotage of just nine key substations is sufficient for a broad power outage from New York to Los Angeles.
The U.S. could suffer a coast-to-coast blackout if saboteurs launch a coordinated attack and knock out just nine of the country's 55,000 electric-transmission substations on a hot summer day while the systems are under a strained load, according to a previously unreported federal analysis.
The study's results have been known for months to select people in federal agencies, Congress and the White House, but were reported publicly for the first time Wednesday (MAR-12). The WSJ did not publish a list of the 30 most critical substations identified by the FERC study.
The study by the Federal Energy Regulatory Commission concluded that coordinated attacks in each of the nation's three separate electric systems could cause the entire power network to collapse, people familiar with the research said.
Electric substations are critical to the functionality of the electric grid. Their transformers boost the voltage to very high levels which enables efficient transmission across long distances. The levels are then brought back down to usable levels by similar transformers. On a hot summer day, with the grid operating at high capacity, FERC found that taking out the right amount of substations could lead to a national blackout lasting months.
One particularly troubling memo reviewed by the Journal described a scenario in which a highly-coordinated but relatively small scale attack could send the country into a long-term literal dark age. "Destroy nine interconnection substations and a transformer manufacturer and the entire United States grid would be down for at least 18 months, probably longer," the memo said.
Informational Source: The Wall Street Journal

The fact that the mainstream media is reporting this, is itself 'telling'.
If we were to experience an event as described here, tens of millions would perish in today's modern 'dependent' society. Breaking out of our normalcy bias and preparing ones-self for such a catastrophe would be life altering, with a tremendous dedication of time and resources to adapt a fundamental change to how and where we live our lives.