Map Of EVERY Road In The United States… All On The Same Map
This incredible map which shows every single road / street within the United States (on the same map!).
Map Of ALL Roads In The United States
I've had to update this original post because the source of this download has been removed.
The map had been making its way around the web, and is (was) in the public domain.
It now appears that this is only available for sale, as printed maps (USA, and individual states). I don't see a download option. I have no affiliation, but their site is shop.fathom.info
About the unique maps:

When you strip everything off a map except the roads, most of the U.S. is still clearly recognizable. In a series of maps of every state, and the country as a whole, Boston-based design firm Fathom took away mountains, rivers, and place-names to demonstrate how well we can be defined by pavement.
Here's an example of the USA map (All Streets)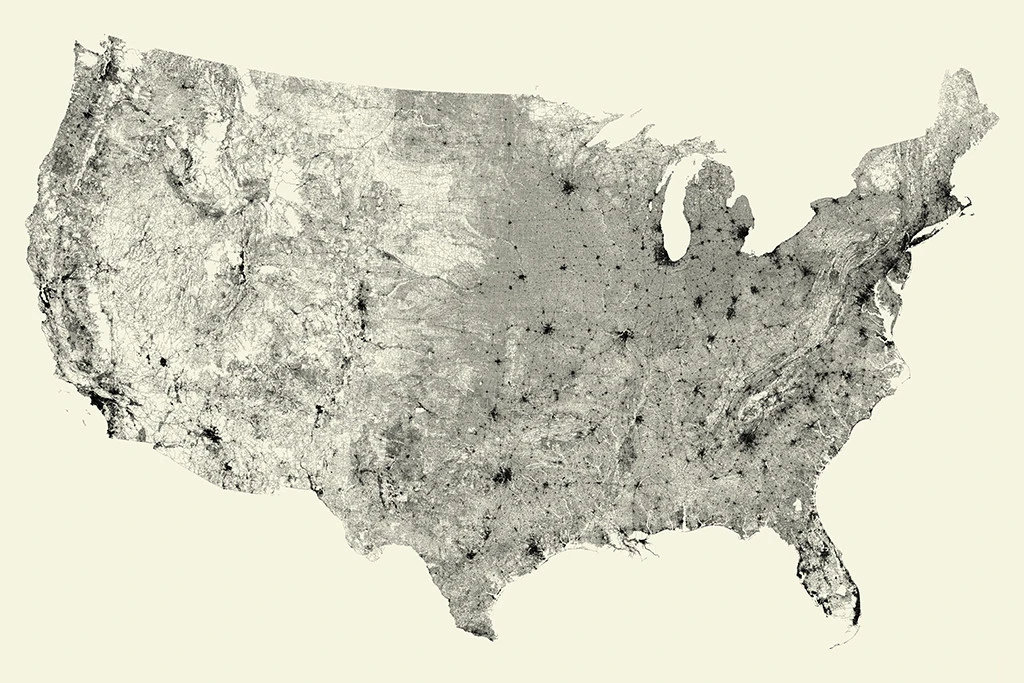 If you're looking for a 'navigational' road map for your State, you will find some of the best choices in the following article: