Do You Enjoy Last Minute Preparedness Right Before A Storm?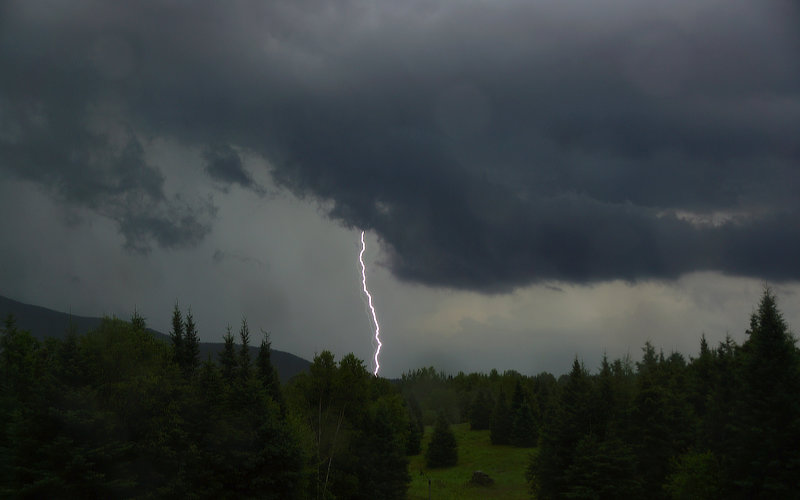 How many of you are like this? I know that it's true for me… When there's a potentially major storm coming (usually having been forecast), I enjoy the last minute preparations and the event itself. Why is that?
There's an amount of excitement during the last minute process of readiness before a storm.
Maybe it's a winter snowstorm that's going to dump a lot of snow. Or maybe a high wind event. A severe thunderstorm. The possibility of a tornado. A hurricane. Tonight where I live there might be an ice-storm event and potential power outages (my inspiration for posting this).
I have always enjoyed "weather". Especially severe weather. Is that weird?
Maybe I should have gone into a professional meteorological career.
So, why is it exciting?
Good question. Maybe it's just my disposition.
I enjoy running through a last minute checklist in my head. Getting ready.
I ask myself, what specific things should I do to get ready for this? Are my generators ready? Do I have enough fuel? Does my alt-energy battery bank have enough charge? Do I need to put anything away? Is the snowblower ready? Maybe bring in a few extra bags of pellets for the stove? Disconnect my outdoor VHF/UHF radio antenna (lightning)? Etc..
Run to the store and grab all the bread, milk & eggs I can find (just kidding)? (That's what everyone else is doing…)
Then I'm ready. The weather event arrives. Sometimes it is as forecast. Other times not as bad. While once in awhile it's worse.
I watch it from the safety of my castle. Looking out the windows as it passes over/through (unless something like a tornado!).
Now it's over. Time to venture outside. Assess damage, if any. The work begins. The cleanup.
Is it fun for any of you too?
Incidentally, I took the photo above a few years ago. The lightning storm was so intense that all I had to do was keep snapping pictures – many of which captured lightning bolts. It was insane! And deafening!
Continue reading: Weather Alert Radio | Which One Is Best?