5 Steps To Buy Boots That Fit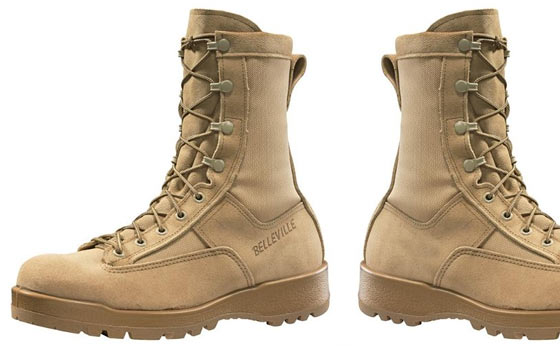 Ever wonder how to buy boots with a good fit? Whether you're buying boots for hiking, on the job, or working around the home, it is important to know how to find the best fit.
Here are five simple ways to know that your boots fit right:
A proper fit is when the boot is snug enough to prevent your feet from moving inside (which is how blisters are born) but not so tight as to constrict circulation.
It's best to be wearing the socks that you would ordinary wear with these boots. If they're hiking boots, wear your hiking socks while fitting them.
Lifetime guarantee:
'Darn Tough' Vermont Men's Merino Wool Full Cushion Socks
'Darn Tough' Vermont Women's Merino Wool Micro Crew Cushion Socks
Check Behind The Heel
Before lacing, push foot forward. One finger should fit behind heel.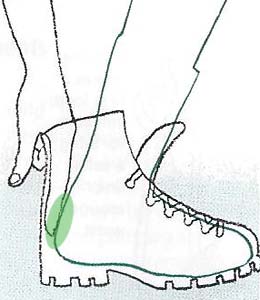 Toes
Lace boots and stand. Wiggle your toes. They must not be cramped.
Kick
Kick a wall. Your toes should not touch the end of the boot.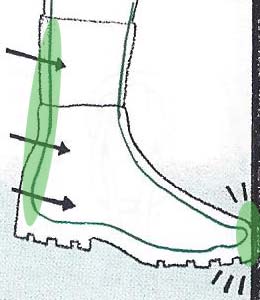 Heel
Rock up and down, squat and bounce. Heel should not move in boot.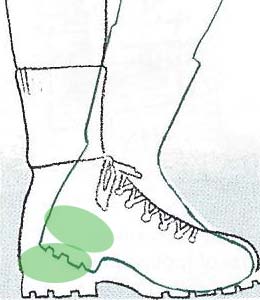 Ankle
Stand on sides of feet to test for ankle support and painless flexibility.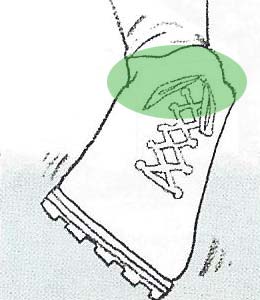 Images sourced from the following book, and modified by MSB:
Back to Basics: A Complete Guide to Traditional Skills
Related article:
SNO-SEAL Original Beeswax Waterproofing For Boots