Cyber Attack Risk Awareness and Hard Copies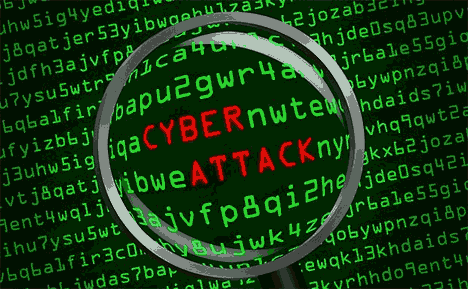 Recent news:
The United States faces "the cyber equivalent of the World Trade Center attack" unless urgent action is taken, a former U.S. intelligence chief warns.
John "Mike" McConnell, who served as director of the National Security Agency under President Clinton and then as director of national intelligence under George W. Bush and President Obama, told the Financial Times that such an attack would cripple the nation's banking system, power grid, and other essential infrastructure.
"All of a sudden, the power doesn't work, there's no way you can get money, you can't get out of town, you can't get online, and banking, as a function to make the world work, starts to not be reliable," McConnell said. "Now, that is a cyber-Pearl Harbor, and it is achievable."
Here's a thought… imagine if there really were a successful, or even partially successful cyber attack which took down the grid (or parts thereof) and/or financial institutions. Not only would this lead to a probable financial collapse scenario, but it will leave you with no 'online' recourse.
Without going into the terrible life threatening survival risks of a grid-down situation, think about this…
Many people do their banking, investment transactions, and bill pay online. What if these financial data centers were taken offline or corrupted via a cyber attack? Do you have adequate 'hard copy' paperwork to support or backup your claims? Do you even have the correct mailing addresses that you might need to transact business the old fashioned way?
The suggestion I am trying to make is to put together a file or binder of recent statements, addresses, contact information, etc. to support your position, should you ever need to.
It is very easy to become complacent and unknowingly dependent on the internet. But stop and think about it for a minute. What if it went away?
Commit some time to downloading and printing out your recent data, and file it away. Since some of this information may be sensitive with account numbers or your personal information, it's a good idea to keep this in a fireproof safe or lock box. They're not very expensive and are good insurance.
In no particular order, here is a list of ideas of other items to keep in a safe or lock box…
Cash
Contacts list
Bank statements
Credit card information
Tax records
Real estate deeds
Vehicle titles
Important family photos and negatives
Videos or photos of personal possessions for insurance purposes
Household inventory
Legal documents
List of your passwords
Thumb drive or portable hard drive with important electronic documents
Birth, marriage, and death certificates
Stock and bond certificates
Passports
Wills
Trust documents
Living wills or medical directives
Funeral or burial instructions
Powers of attorney
Insurance policies.
Appreciate topics of survival, emergency preparedness – or planning for disaster?
Read our current articles on Modern Survival Blog
twitter: MSurvivalBlog
Facebook