Keychain Flashlight That Fits On Your Key Ring Like This One…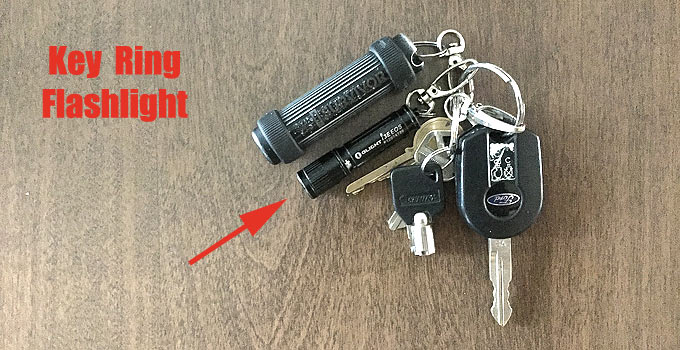 How many of you have a flashlight on your keychain?
I can't tell you exactly how many times that I've used my own keychain flashlight (lots!).
Having a flashlight at home is one thing, however most don't have one on their person when they're away from home.
Sure, some of us keep an emergency kit in our vehicle which will include a flashlight. (You do have an E-kit in your vehicle, right?)
But unless you physically every-day-carry a small flashlight or penlight,
More: Best Pocket Carry Flashlight For Under 30 Dollars
…chances are that you won't have one when you need it while out and about…
So, I thought that I would raise this issue and let you know what I do.
A Perfect Little Keychain Flashlight
Years ago I began carrying a small but very nice little flashlight on my key ring. I still have the same one and it still works great! It's a small little Olight brand.
Olight Key Ring Flashlight
As you can see, this little flashlight is the perfect size in my estimation for a keychain.
Not only that, but it's rugged. Although the barrel is now scratched a bit from years of service (photo above), there are no dents and it functions perfectly.
– 90 Lumens (plenty bright for it's size)
– LED bulb
– Durable, rugged
– Waterproof
The pictures below are stock photos which indicate the LED bulb and it's overall comparative size.
It takes a single AAA size battery.
To turn it on, simply twist the front portion of the barrel. There's no beam focus, rather a fixed beam (on / off). That said, the beam's cone of light is well suited for general purpose.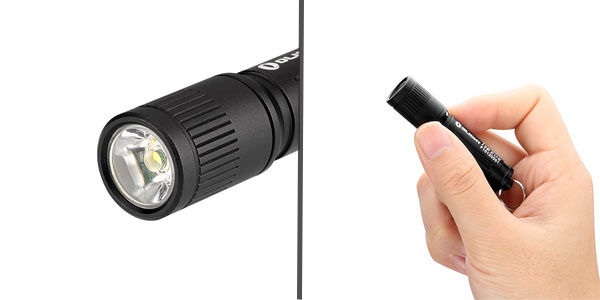 Note: I recommend that you use the Energizer MAX battery (they don't leak!).
(get them here)
Note: It is a great convenience to attach a snap-on clip so that you can easily unclip your keychain flashlight from the key ring for separate use. You can see in my photo at the top how I do this. You can usually find these at your local hardware store.
Why You Need A Keychain Flashlight
Preparedness!
– Walking to your car at night.
– Lighting up the keyhole of any door at night.
– Looking through your purse at night.
– General security & deterrent
Do I have to list every use for a flashlight? ;)
Anyway, it's today's preparedness recommendation.