Off-Grid Charging System For AA-AAA Batteries, Plus USB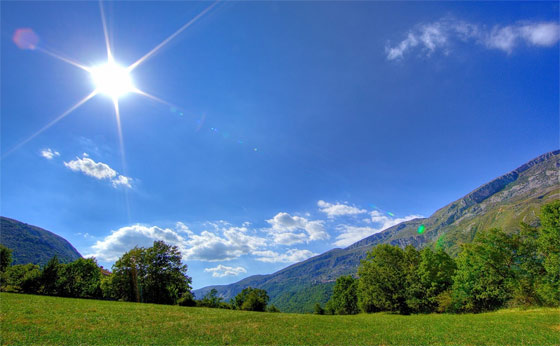 Off-grid charging for the AA or AAA battery and other consumer batteries can be accomplished with a combination of the right portable solar panel and battery charger to get the job done.
When might this be useful? While off-grid, camping, hiking, a remote location, or simply for your own preparedness.
Communications devices
Portable radios
Flashlights
Handheld GPS
Etc..
While on the go, out in the field or backpacking, the following off-grid charging equipment will charge the most popular size consumer batteries (AA, AAA).
There is also a recommendation for a solar charger for USB devices (see below).
(UPDATED 2020 for latest practical solar panel and charger to get the job done)
Off-grid Charging System For AA, AAA Batteries
Did you know that the AA size battery is the most common consumer battery?
The following off-grid charging system includes two components:
A solar panel
A complimentary battery charger
Note that this will only charge "rechargeable" batteries (had to say it…).
I also want to mention the following all-in-one solar battery charger for AA – AAA – C – D batteries. It's not nearly as powerful, but it works. It does not charge nearly as fast and it's not a "smart" charger, however I wrote an article about it a while ago which may be of interest:
[ Read: A Good Solar Power Battery Charger from C.Crane ]
The following off-grid charging system will charge faster and will "smart" charge today's NiMH rechargeable batteries.
How To Charge AA Batteries With A Solar Panel
You will need a "smart" charger and a solar panel.
AA – AAA Battery Smart Charger For Use With Solar Panel that has USB Output Power
This "smart" charger is unique.
Tenergy 4-Bay AA/AAA Charger with USB Input
(view on amzn)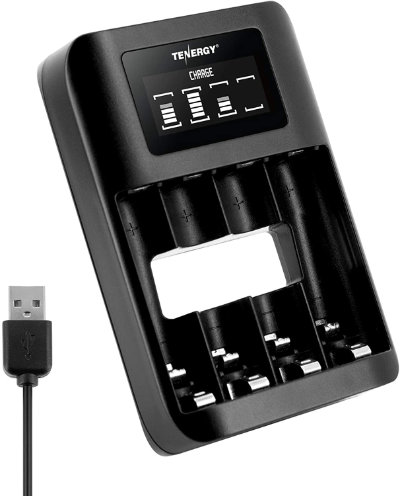 It has a micro-USB input which will connect with the solar panel shown below.
A benefit of this charger is that you do not need to insert batteries in pairs.
Each battery slot is independently monitored and uniquely charged according to the state-of-charge of each battery.
Smart chargers also have more sophisticated charging and sensing circuits improving charge quality and promoting longer battery life.
Portable Folding Solar Panel For Use With AA / AAA Battery Charger
21-Watt Folding Solar Panel with USB output
(view on amzn)
Solar panels come in many sizes, shapes, and various electrical specifications.
This 21 watt solar panel is portable, folds up, and provides the correct output operating voltage and minimum current requirements to power the charger listed above.
Since it has USB output, it can be used to charge your cell phone too.
In addition to charging USB devices straight away, this panel is also popularly used with many of the various USB External Batteries. I have been using one of the "Anker" external batteries for many years with great success. The current most popular model is this one:
Anker PowerCore 10000
(view on amzn)
Note that solar panel specifications are under ideal direct sunlight conditions.
[ Read: How To Keep Your Cell Phone Charged During A Power Outage ]
[ Read: Best AA Rechargeable Battery ]