Lessons Learned From The Great Toilet Paper Shortage of 2020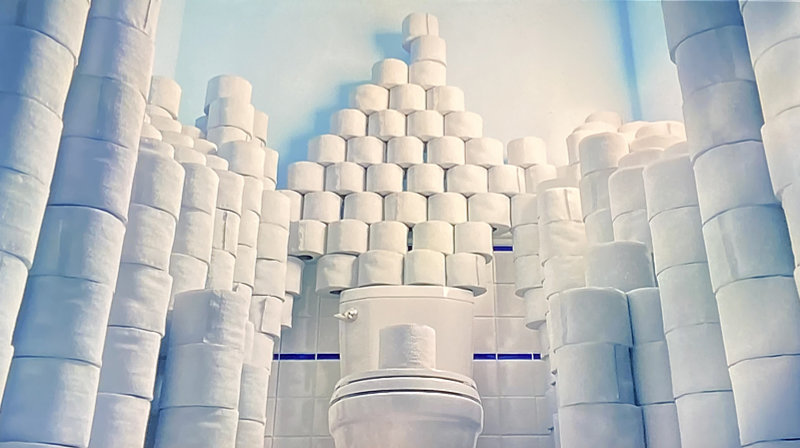 Is there ever such a thing as too much toilet paper?
Well here's a picture of just part of NRP's toilet paper stash. NRP (a regular commenter here on the blog), is a frequent advocate of essential storage of TP!
Apparently, he had so much TP, stacked so high, that while reaching for a new roll… whoops…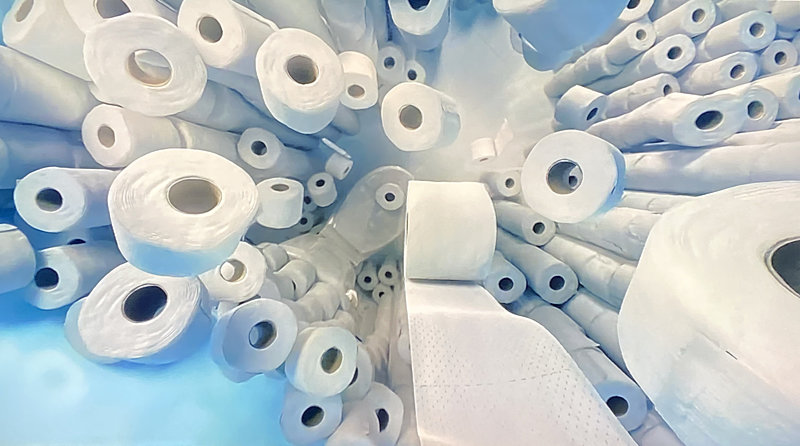 All kidding aside, I do believe he has some significant TP stacks!
Note that he, and many other preparedness-minded folks, had already purchased extra supply PRIOR to the onset of the Great 2020 Toilet Paper Shortage. Therefore, these forward-thinking people did not further contribute to the shortage situation.
About one year later, toilet paper is readily back in stock at most every store location. But oh boy was that a different story a year ago!
Lessons Learned from the Great Toilet Paper Shortage
My primary motivation here is to get your input, so we can all share lessons learned. So lets hear from you.
A few thoughts off the top of my head…
When people notice a shortage, pretty much regardless of what it may be, they will instinctively want to get more of it.
Most people are mostly concerned about the uninterrupted ability to wipe their behinds.
As news of lockdowns become more persistent, people rush to get the things they feel they need to get.
All supply chains are tuned to deliver "just enough" for "normal times".
The ripple effect of manufacturing and production of goods extends wider and longer than most realize.
Panic mentality leads to more panic mentality.
Mainstream News has enormous influence over pubic behavior.
Being prepared is a wise and good thing.
If you think this was a "one and done" event, think again. 2020 proved that we all live on a thin veneer of perceived safety. The fact is the systems around us are often fragile and even stretched… Disruptions can happen fast. Supplies get stripped quickly. And if and when things get back to normal, it can take a long time to backfill inventories.
I'll bet there are a lot more "preppers" now than before!
[ Read: How Many Rolls Of Toilet Paper Do You Use Every Week? ]
[ Read: Toilet Paper – Everything You Wanted To Know ]