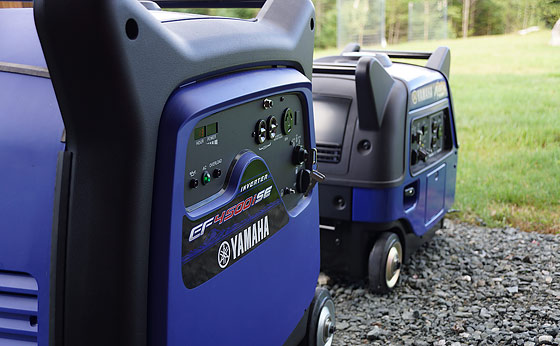 My two Yamaha's…
This is a reminder to do your due-diligence and start up your backup generators…
Generator maintenance involves checking the oil level and then simply running your generator from time to time to keep its internal parts lubricated, batteries charged (if it has a battery), and just to make sure the thing works before you actually need it to work.
I try to run mine every 3 months or so…


Just remember when you're done running it, to shut off the fuel line and let it run dry, rather than letting fuel sit in the carburetor.
I let mine run for about 20 minutes.

This has been a public service announcement. 😉
Carry on…